Wipes that stop my glasses from fogging up
Having glasses that fog up can be a real pain!  At www.rx-safety.com , we offer not only stylish frames but we also carry accessories such as cases, repair kits, and anti-fog wipes.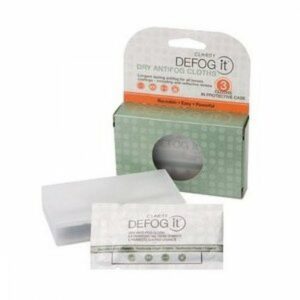 These wipes, the Clarify Defog It Anti-Fog Wipes, are easy to use and will not leave a greasy look on the lenses.  Try them out, they can be used on all types of eyewear and are small and easy to carry.
Stay fabulous!
Jessica xo