What sunglasses to wear with a big nose
Finding the right pair of sunglasses that fits your personality and your facial features can sometimes be a challenge.  We offer an amazing program called "Buy Frame Only",  this is great if you are ordering a pair of prescription glasses and not to sure about the frame fitting your face.
In past blogs I wrote about what glasses to wear for different shape faces, but what kind of frames would look good for a big nose?  Remember, you do not want to wear anything that would draw more attention to your nose.  Try looking for a frame that is not embellished with gems because this will draw more attention to your nose.  A wrap around frame to be would be a good fit for someone with a big nose because it draws more attention to the eyes and hair.  Check out our Spy Farrah Sunglasses, Mint Chip Fade Frame with Bronze Fade Lens.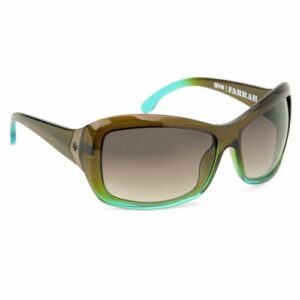 I just love the color of this frame especially if you have blonde highlights (like me).  The slight hint of the mint color really draws attention to your other facial features away from your nose.
Whatever frame YOU pick, be sure YOU like it, because YOU have to wear them!
Stay fabulous!
Jessica xo