What shade lenses do you use for solar eclipse glasses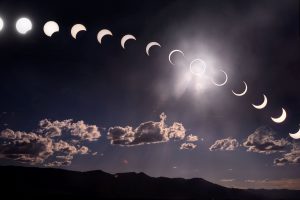 Watching a solar eclipse is very exciting and having the right eye wear to view it is important in protecting your eyes.  Solar eclipses cannot be viewed by the naked eye so having the correct lenses for glasses is essential in viewing this rare sighting a year.
At www.rx-safety.com we offer Solar Eclipse Glasses.  These black, Wayfarer style, plastic frames offer full protection and are used for either welding because of the Shade 14 lenses or observing Solar Eclipses.
Used for Safely Observing a Solar Eclipse
Green Athermal Shade 14 Glass Welding Lenses
Very, Very Dark Lenses Intended Solely for Solar Eclipse Observation or Welding
Not for Use as Sunglasses! Far Too Dark!
Blocks Over 99% of UV Light and 97% of IR Radiation
The most important thing to do to prepare in viewing a Solar Eclipse is to protect your eyes!  So order your Solar Eclipse Glasses at Rx-Safety and get ready to view something that is not visible by the naked eye.
Stay fabulous!