What frames to wear to look like a greaser
According to Wikipedia, "The name "greaser" came from their greased-back hairstyle, which involved combing back hair using hair wax, hair gel, creams, tonics or pomade."  So what are some popular frames for the "greaser style" individual?  Check out the Ray Ban RB5227 Caribbean Glasses.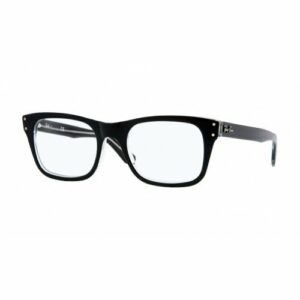 This geek chic frame comes in a Black  and Transparent color and a Black Faded Havana and Beige color.  The brand Ray Ban captures the retro style and is a timeless classic.
Stay fabulous!
Jessica xo