Top 7 Hipster Glasses to Surely Hip You Out
Since quality prescription frames are hard to find at the local thrift store, here are a few vintage and unconventional styles to complement a hipster lifestyle.
The Top 7 Hipster Glasses
If there's one style that's hard to define or create fashion for, it's hipster. Arguably, this is because the hipster style is associated with a lifestyle that shuns the mainstream and overplayed. Hipster is unique, which means finding your own style and running with it.
Still, unlike an awesome one-of-a-kind shirt or sweater you found at the thrift store and augmented to your personal tastes, prescription glasses are generally most useful when purchased new and not altered (too much). Because of this, certain styles of eyewear have sprung up in response to the need for unique, vintage, and nerdy eyewear that is both clever and "hipster."
If you're interested in getting some new glasses to complement your hipster style, here are seven styles to complement most hipster looks:
Ray Ban New Wayfarer. Alright, you didn't need me to tell you about these bad boys. Still, most people get them in sunglasses, but they're pretty awesome as clear or Transitions prescription glasses.
Genius G511. These frames have got a general retro, wayfarer vibe while sporting a unique and interesting shape. You could say these exist in a realm between the Blues Brothers' shades and John Lennon's round glasses.
Ray Ban RB5228. This one's got a modified wayfarer shape that's a bit boxier and more interesting. The color selection is great, too, ensuring that you can find the color that suits you best.
Apollo AP137. These are definitely some unconventional frames. Not quite rectangles, not quite ovals, this frame has a shape and style all its own. No doubt there are hipsters out there who can work this flawlessly into their style.
Geek 111. This frame is a classic vintage square style, with all the thick plastic your heart desires. Rounded corners and silver accents make this frame appear to be trying to be a wayfarer, but it's 100% wonderfully nerdy.
Genius G508. Somewhere between round-eye and cat-eye, the G508 is sure to make your inner 80's kid squeal. These are an especially good choice for hipster chicks looking for chic eyewear to complement their style.
Genius G507.Whoa. This is one of the most intense rectangle frames I've ever seen. It's like the unclaimed child of a hypothetical Star Trek and Gucci love affair. If you can pull these off, you are truly a hipster.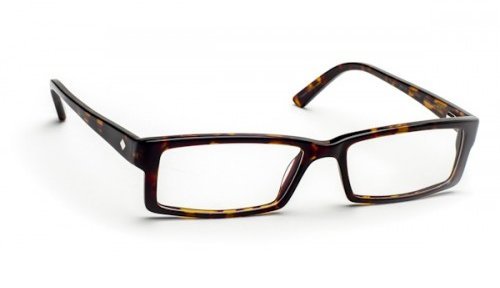 The hipster style is both original and completely un-original, combining classic, vintage, and contemporary styles in unique and contrasting ways to create a masterpiece of a wardrobe all your own. If you wear prescription glasses, and you've worked hard on your personal hipster style, it'd be a little crazy to ruin it with a pair of boring, mainstream glasses.
Retro eyewear styles aren't too hard to find nowadays, but ones that are just right for the look you're trying to accomplish may be somewhat harder to come by. Most people feel that hot gluing decorations to the sides of your frame to look a bit contrived, so if you're looking for something original in eyewear, your best bet is to get something unpopular or seldom-used in the way you're using them. You can accomplish that easily with the frames listed here.
If you have any questions about hipster frames, or if you're looking for more hipster styles, drop us a comment below. Thanks for reading!