The Best Children's Sports Glasses for Basketball
In this day and age, parents and guardians are well informed and well aware of the physical risks of sports. They know the value of providing their children with sports-specific safety gear especially designed to avoid injury over both the short and long term. For basketball, such safety equipment includes knee pads, elbow pads, support braces, and chin and mouth guards.
There is, however, another area of the body that is always at risk and prone to injury when a child engages in a contact sport like basketball: the eyes. Too often this area is overlooked and left unguarded. Collisions with the ball, the ground, other players, and/or objects surrounding the court can lead to devastating and sometimes irreversible eye damage. For this reason, many school and sports programs have designated appropriate sports eyewear as mandatory safety equipment.
If your child wears corrective eyewear, you may expect prescription safety glasses or goggles to be expensive and hard-to-acquire items. They are not, of course, off-the-shelf items like standard safety glasses; they need to be manufactured with your child's exact prescription, just as one would order a pair of prescription eyeglasses. The prices you've been quoted for this service at the local sports equipment store have probably been daunting.
The process of obtaining quality children's basketball safety glasses does not, however, need to be complicated nor expensive. At Myeyewear2go, we carry several models of sports goggles at affordable prices and a full-range optical lab that can generate any prescription your child may require. Ordering is easy. Select the model of your choice, fill in the online form with the pertinent details of your child's prescription, and your custom glasses will be mailed to your door. If unsure of the prescription you can contact the optometrist who performed your child's last vision exam, and if you have any questions about how to fill out our form, feel free to contact us. We're happy to offer direction and speed you through the process.
As to our recommendations for basketball safety glasses, here are a few that have proven popular with children and parents alike: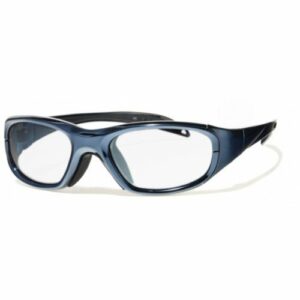 The Rec Specs Maxx Model of Your Choice
Rec Specs is the first protective sports eyewear company to receive the AOA Seal of Acceptance
Patented eye rim assembly allows for a full range of prescription powers
Meets the impact safety ratings of several sports, including basketball
Features temple and bridge padding for protection and comfort
Unisex fit and available in a multitude of colors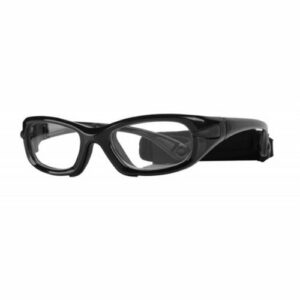 Tough polycarbonate material is ideal for use in basketball
Features a rubber nosepad
Features anti-slip inserts on the temple bars
Includes removable, adjustable neoprene band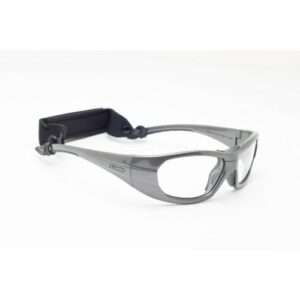 Fit most youth to adult faces
Cool, comfortable styling designed for optimum performance
Unique 6-base design gives the illusion of an 8-base wraparound sports goggle
Patented SpringGuard lens retention system outperforms standard "V" safety bevels
Maximizes airflow to minimize fogging
Padded temples for improved grip
Adjustable, removable Velcro retention strap for a secure fit
Includes a soft case, Fog Buster anti-fog lens cleaner, hex wrench, owner's manual, and warranty card