Taking Care of Your Nike Prescription Glasses
Everyone loves a new pair of glasses, and Nike glasses are an extra special addition to a person's wardrobe. The wonderful look and feel of a new pair of Nike glasses makes them an especially exciting purchase, and the improvement is one you are sure to notice the very first time you put them on.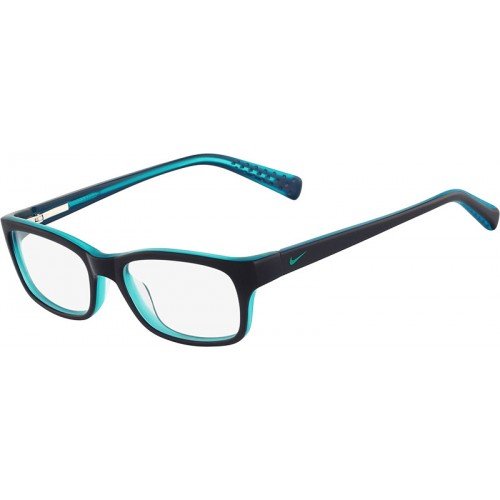 Because well-fitting and well-functioning glasses are so nice to have, it is a good idea to do your best to keep your new Nike eyewear in tip-top condition for as long as possible. This will ensure your glasses fit, feel, look, and function just as nicely as they did the day you purchased them—something you are sure to appreciate in the coming months.
That said, many people are uninformed on the proper procedures when it comes to caring for their prescription glasses. This is unfortunate, as it means these individuals are left with worn-out glasses long before they would need to be replaced otherwise.
If you want to avoid ruining your new glasses before it is their time to go, try using the tips below.
Usage
Because glasses are worn a daily basis, and because this likely means they will be removed and put back on multiple times throughout the day, it is important to use them gently.
Hold your glasses with both hands and by the frames when putting them on to help reduce stress on the hinges. Also, avoid putting your glasses on top of your head, as this has a tendency to stretch them out, causing them to fit loosely. To remove your glasses, use both hands to hold them by the temples and gently pull up and then away from your face.
In order to prevent damage, glasses should always be secured with a strap of some sort whenever the wearer is taking part in sports, dancing, or any similar activities. If a contact sport is being played, glasses should be replaced with contact lenses if at all possible. Additionally, swimmers should consider purchasing prescription goggles to wear while in the water.
Storage
Of course, you are going to take your glasses off at night, when you shower, and—as mentioned above— during contact sports and swimming. Therefore, it is important to know how to properly store your eyewear.
If you will only be removing your glasses for a very short period of time simply remove them, fold them, and set them on a table or in another safe place with the arms on the bottom and lenses facing up. Avoid putting your eyewear down with the arms unfolded, and never set them anywhere with the lenses down.
For those times when you will be removing your glasses for hours at a time, a glasses storage container is your best bet. Most of the time you will give you the option to add a case or bag to your prescription eyewear purchase, and Nike glasses purchased from Rx-Safety are no exception. We recommend purchasing the case for extra protection and storing your glasses folded and face-up in the case when they aren't being worn.
Glasses tend to gather dirt and smudges on a pretty consistent basis. Fortunately, most of this can be cleaned off by using a clean, dry microfiber cloth. If you find that some smudges are being extra stubborn, you may have to use a bit of warm water and dish soap to remove the offending obstruction. After rinsing, simply wipe dry with a clean microfiber cloth.
Sometimes your frames will need a good washing. When this happens, simply clean the frames using a small amount of dish soap and warm water. Rinse them well and gently rub them dry with a clean soft cloth.
Occasionally, even the most careful user will need to carry out some minor repairs on their eyewear. One of the most common problems is the discovery of small scratches on the lenses of one's glasses. These little scratches are incredibly annoying, and in some cases they can even become dangerous due to obstructed vision. While there is nothing to be done about large, deep scratches, smaller scratches can usually be dealt with fairly easily.
The most common and useful method for fixing small scratches is to rub the damaged spot with a small amount of non-gel toothpaste. Rinse the toothpaste away and dry the lenses with a microfiber cloth. This will almost always take care of your problem.
Another suggestion is to create a thick paste using baking soda and water. This should then be rubbed on the scratches for about a minute. After rinsing, wipe dry with a microfiber cloth. If this method is not successful, it might be time to replace your glasses.
Another problem that many owners come across occurs when the arms of their glasses become loose. Generally this happens because the glasses have been worn for a long time and have slowly stretched out. However, sometimes the culprit is a simple set of loose screws. Therefore it is always worthwhile to try tightening those tiny screws on the hinges of your glasses before tossing those loose-fitting frames.
If you are in the market for a new pair of Nike glasses to use all of these care techniques on, you are in the right place. Here at Rx-Safety, we have a huge selection of prescription eyewear for you to choose from. So what are you waiting for? Have a look around, and feel free to contact us with any questions.