Stylish Nike Prescription Glasses For Athletes Of All Ages
Get Nike performance from head-to-toe with a pair of Nike prescription glasses. Available in a variety of styles and lenses for everyday wear, sunglasses or for impact resistant safety, there is a Nike eyewear option perfect for everyone.
Excellerate: Go ultra-modern with a sporty, rimless, wrap style. Nike's Excellerate features a lens especially designed for faces with a smaller profile. Feather-light, it is the perfect choice for athletes.
Road Machine: Serious outdoor athletes can't go wrong with prescription Nike glasses designed to perform. Nike Road Machine eyewear features laser cut ventilation holes around the top edge of the lenses. Superior ventilation means always seeing the road clearly no matter how much you sweat. Lightweight frame with sunglass lenses providing 100% UVA and UVB protection, this style is a must for all outdoor athletes.
SQ: Channeling inspiration from SQ golf clubs, the design of these Nike sunglasses feature a black and white color block scheme. Lenses are interchangeable to accommodate vision needs in a variety of lighting conditions. Although inspired by the sport of golf, Nike SQ is also perfect for any outdoor sport like baseball or cycling.
Show-X1 Pro: You don't have to be a serious athlete to appreciate Nike prescription eyewear. Recreational fishermen and soccer moms, alike, can protect their eyes while looking sharp in a pair of Nike Show-X1 Pro sunglasses. Ventilation features prevent fogging and adjustable temples assure a perfect fit. Interchangeable lenses mean you can wear these sporty frames indoor or out.
Emergent: If a pair of prescription Nike glasses could be called elegant, it would have to be Nike's Emergent style. Sleek, rimless and stylish yet still functional with a ventilated design that reduces fogging. For the athlete with a flair of urban chic, this is the Nike eyewear of choice.
Maverick: Sunglass style with a classic retro look is the perfect way to describe the Nike Maverick. Sturdy frames with classic Wayfarer style and a Nike swoosh brightly emblazoned on the earpiece signals to everyone that you are a quality eyewear aficionado.
Exhale R: Nike prescription eyewear is not just your average athletic eyewear. For those who love a bit of glam, the Exhale R style delivers. Oversized lenses, rounded flames all hearken back to the days of Hollywood glamour gals.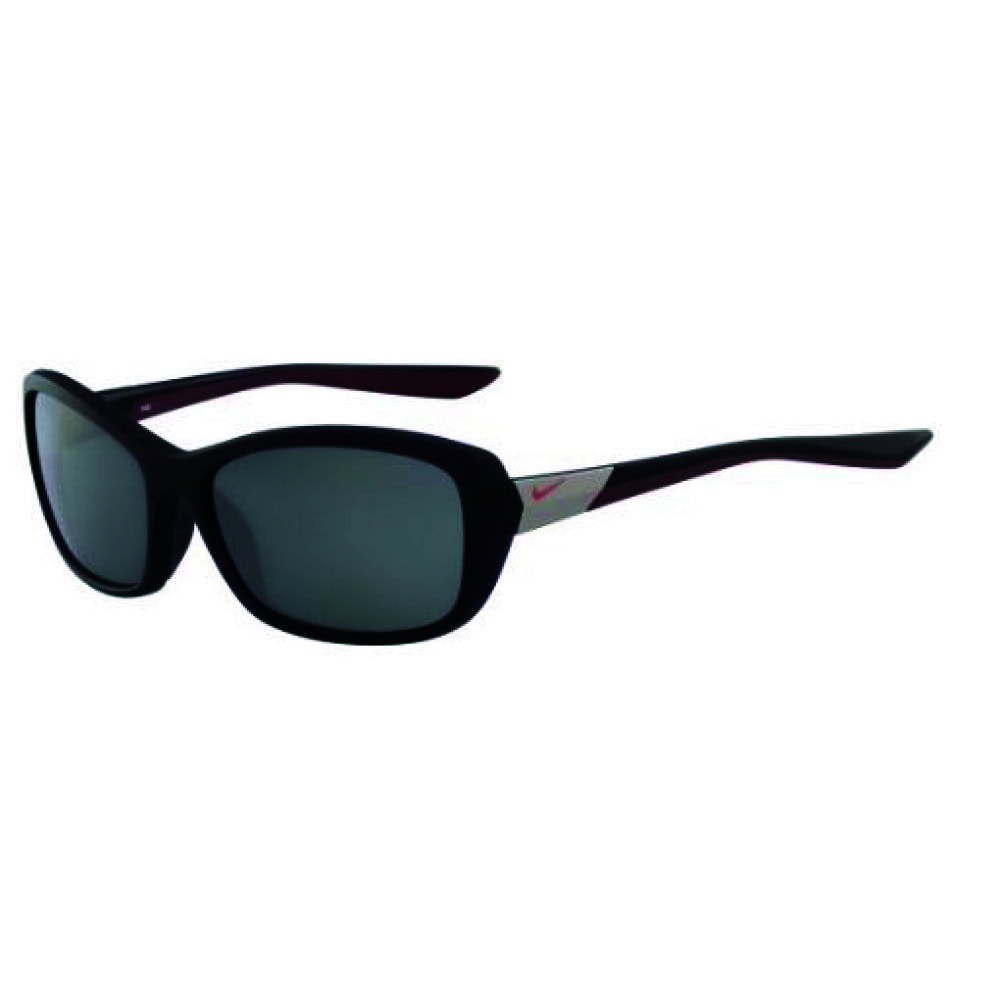 Trophi University: For a retro look with a bit of whimsy, try a cat-eye frame with brightly divergent red and white color block pattern. Sized to fit younger athletes ages 8-12, young girls can look stylish while protecting their vision with 100% protection against the damaging effects of UVA, UVB and UVC rays.
Lava: This particular style of prescription Nike glasses can be considered the original sports wrap frame. A frame constructed of lightweight nylon support strong polycarbonate lenses that give 100% UVA, UVB and UVC protection. The frame is downsized to fit young athletes 10-14 years of age.
Charger: If your personality is one that likes to surprise people, playing your cards close to the vest, Nike's Charger prescription eyeglasses will suit you just fine. When worn, to all outward appearances the frames seem to be a traditional Wayfarer style with oversized lenses. Take them off and surprise everyone with a psychedelic pattern concealed on the inside of the earpiece.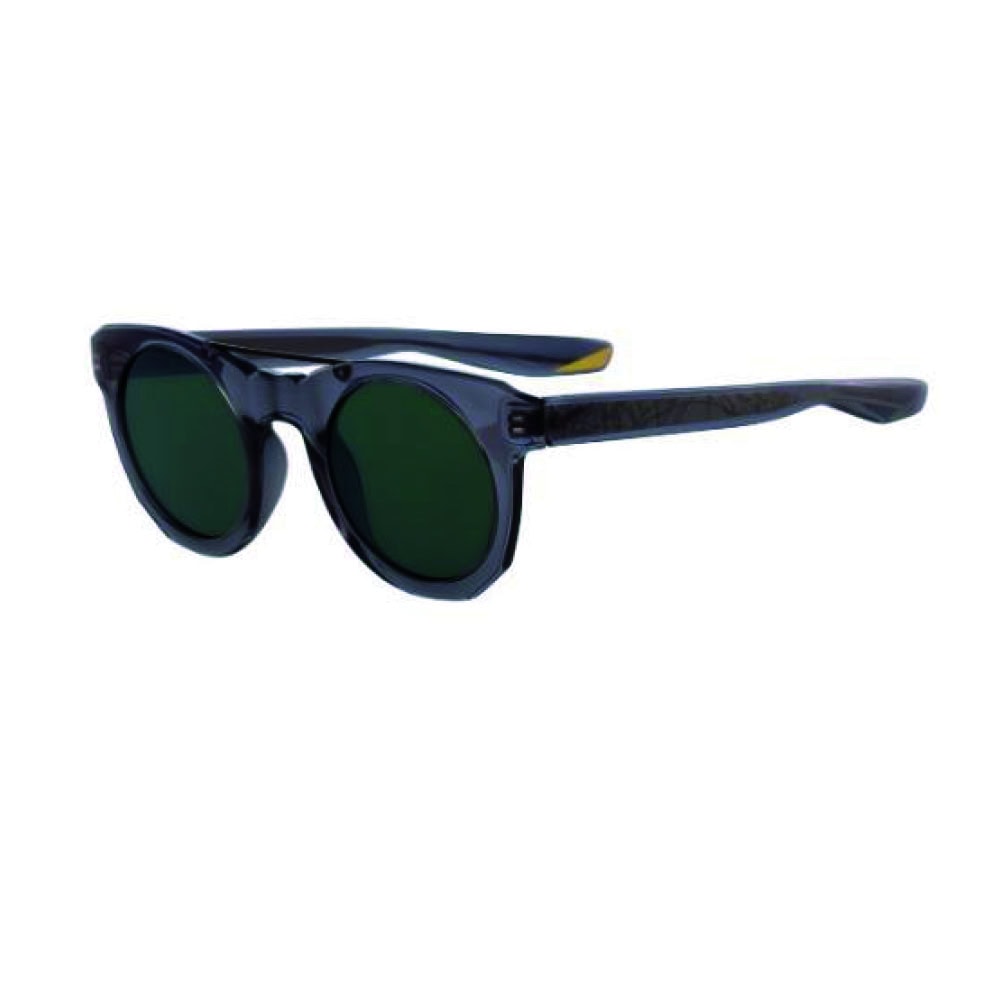 Miler: Chic elegance desribes Nike's Miler prescription sunglasses. Tortoise-shell patterned, wrap-around frame is stylish, comfortable and functional. 100% UVA and UVB protection makes for a fashion coup for outdoor athletes.
MDL. 285: Nike has a pair of sunglasses that will appeal to every urban minimalist. Masculine, Aviator inspired frames with a smoky lens. What more could the urban male ask for in a pair of prescription Nike glasses?
For more information on the latest Nike prescription eyeglasses, please contact us. The eyewear specialists at Rx-Safety can answer all of your questions.