Safety glasses with a large bifocal lens
Wearing the proper eyewear to protect your eyes is always important.  Many people who wear glasses feel that protects their eyes enough, however, using safety glasses in certain work industries is required.  Here at Rx-Safety we offer safety glasses with large bifocal lenses.  Check out our SB-5000 Bifocal Safety Glasses-Clear Lenses.  They are a contemporary design and modern flair and come in a wrap around style which gives a comfortable and close fit.  The SB-5000 have a rubber nose bridge and is offered in five bifocal strengths ( +1.00, +1.50, +2.00, +2.50, +3.00).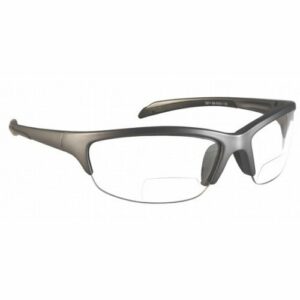 These SB-5000 are ANSI Z87.1-2003 (Z87+) approved making them safety glasses.
Jessica