Ray-Ban Wayfarer Models Differences
Ray Ban glasses are a classic.  The name says it all; style, quality and durability!  So why are people debating between the Ray Ban Wayfarer Models; the New or Original?
 I personally feel that whatever model you choose of Ray Bans you will not be disappointed, but there is a difference between the Ray Ban New Wayfarer and the Ray Ban Original Wayfarer.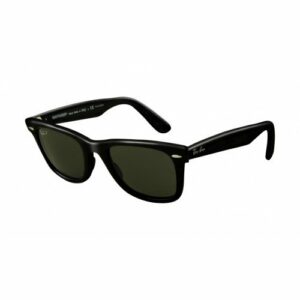 The Ray Ban Original Wayfarer are:
Full frame style
Vintage frame look
Plastic
Larger lenses
Tilt more toward your face
The Ray Ban New Wayfarer are:
Slightly smaller frame
Softer eye shape
Plastic
Ideal for smaller features
Whatever model you choose, go with what looks best on you!  Some people feel that with the brand of Ray Bans also comes a hefty price tag, but you get what you pay for; quality!

Stay fabulous!
Jessica xo