Prescription Wiley X Glasses for Military
You may think of Wiley X as a manufacturer of safety eyewear, a producer of sleek, comfortable glasses and goggles that protect the eyes on the job, on the racing track, or during any outdoor activity.
Wiley X Prescription Glasses for Military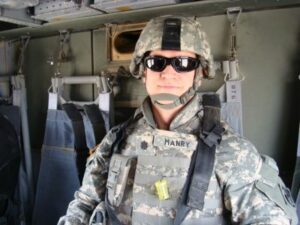 And you'd be right. Wiley X has fashioned a name for themselves with quality products that apply to all the situations mentioned above. But do you know that Wiley X also supplies the military with state-of-the-art tactical eyewear?
Wiley X produces several lines of both goggles and glasses designed for military use. Every model they produce exceeds military specifications for ballistic impact protection, and low profile designs make them NVG (Night Vision Goggle) compatible. They all exceed ANSI Z87.1-2003 high velocity impact safety and optical standards, and most frames are prescription ready to accept corrective lenses.
The Wiley X Tactical Goggles series consists of models like the Spear, The SG-1, The SG-1 V-Cut, the CQC, and the Nerve. All meet or exceed military-quality standards and feature venting systems designed to keep you cool and keep the lenses free of moisture. They also come with useful accessories like a zippered case, leash cord, and elastic straps, so you don't have to spend a fortune outfitting your goggles with options that are sold separately.
The Wiley X Changeable series includes safety glasses like the WX Saint, WX Valor, the Talon, the PT-1, the Guard, the XL-1 Advanced, the Saber Advanced, and the Romer 3. Most feature shatterproof lenses, changeable lens capability, and 100% protection against UV rays.
Here are just a few excerpts of the many reports sent to Wiley X by soldiers in the field:
Mike – "I would have to say that the Wiley X glasses definitely saved my eyes. I had shrapnel in my arm and face but the glasses protected my eyes…I swear by the product (SG-1) and still wear them today."
Jim – "…my vehicle was hit with an IED. Being seated behind the driver in a shooter roll I did not have anything between my eyes and the blast (which was approximately 20 feet away) except your SG-1's. While suffering moderate injuries, including burns and shrapnel to my entire face, I was pleased to see that I had white rings around my eyes from where your SG-1's absorbed the force of the blast, saving my eyes."
Mark – "I cannot tell you guys enough how the Wiley X brand of protective eyewear has grown to become the most respected eyewear of the U.S. military."
Doug – "I started serving in Iraq in late 2003…my operations took me in and out of armored vehicles and Blackhawk helicopters almost every day…these glasses did not fog up in the HMMWV's and in the helos when the temperature got above 100 degrees. They were comfortable and easy to take on and off with a Kevlar helmet."

Visit Rx Safety today to explore the entire range of Wiley X military-grade prescription safety glasses and goggles. Serve those serve us by securing Wiley X eyewear to protect their precious eyesight.