Prescription Safety Glasses with Permanent Side Shields
Prescription safety glasses serve a vital function that is two-fold: they protect your eyes from injury and, at the same time, provide clear vision in the form of prescription lenses.
Permanent Side Shields for Prescription Safety Glasses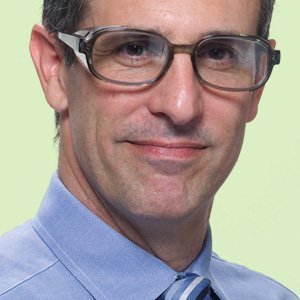 Whether eye safety is a concern at the work site or while performing tasks around the yard and house, you'll find a pair of prescription safety glasses indispensible.
Today, safety glasses come in every shape, form, and variety. A prescription goggle format, in several different styles, is available if that's what you prefer of if your tasks demand it. Most people, however, opt for the improved comfort, looks, and in/off application ease of an eyeglass format.
Modern safety glasses are designed to mimic the design styles of standard glasses but also provide the impact-resistance and safety requirements necessary for protection around dangerous or challenging environments. Wraparound styles provide enhanced coverage and feature a sleek, modern appearance, much like that of any prescription or non-prescription sport sunglasses. For a more traditional, flat-lens eyeglass look, the popular choice is a traditional pair of prescription eyeglasses – only with polycarbonate or trivex lenses substituted for glass or standard plastic to provide superior strength and durability. Prescription safety frames are available in metal or plastic and in just about every lens shape and style you'd find with standard eyeglasses.
The one drawback to flat-surface safety glasses is that they provide a reduced area of protection. With goggles or tight-fitting wraparounds, eye coverage can be as high as 100%. Flat eyeglass lenses, however, protect only the front of the eyes; the sides are often exposed to airborne particles, flying objects, and dust, dirt, or other contaminants.
This is where side shields come into play. Side shields provide an extended apron of coverage over those areas exposed by traditional eyeglass formats. Often clear and made of high-impact plastic, side shields dramatically decrease the amount of unprotected space around the eye but still maintain the standard-eyeglass appearance of the frame.
Side shields are available in removable and permanent formats. Removable shields are designed to be detached when not use or if only forward-facing protection is required. In some cases, however, the option of removable side shields is not desired. You may be prone to misplacing removable side shields and want them permanently mounted, or perhaps you work for an employer that requires the use of side shields, and for both safety and legal reasons does not allow employees the option of removing them. In cases such as these, permanent side shields are available.

Visit Rx Safety to shop their wide selection of prescription safety glasses. Whether you're looking for removable or permanent-mount side shields, you'll find a style you like and a price you can afford.