Prescription Safety Glasses Online Made in U.S.A.
The subject of U.S. employment loss in the manufacturing sector has been an issue of critical concern for some time now and one with global effect. For a variety of reasons, the United States has experienced record job loss in manufacturing during this century, causing serious economic impact that has ravished entire communities.
U.S.A.-Made Prescription Safety Glasses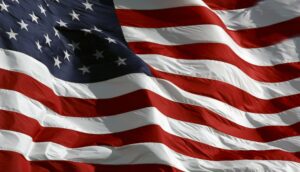 "America lost 5.7 million, or 33%, of its manufacturing jobs in the 2000s," wrote Robert Atkinson in a March 14, 2013, article for Industry Week. "This is a rate of loss unprecedented in U.S. history—worse than in the 1980s, when BusinessWeek warned of deindustrialization and worse than the rate of manufacturing job loss experienced during the Great Depression. While U.S. manufacturing has clawed back, regaining about half a million of those lost manufacturing jobs since 2010, there's little doubt that the 2000s constituted the worst decade for manufacturing employment in the Republic's history."
As the results of this "lost decade" become more and more apparent, U.S. consumers have become increasingly aware of where and with whom they do business, and often strive to patronize those companies that employ U.S. workers and manufacture their goods in country. At the same time, online shopping has become a prominent, convenient, and efficient sales platform that is revolutionizing the way we shop. A significant portion of goods sold online are produced and shipped from overseas – a good business model for company profit, to be sure, but a model that doesn't take the decline of U.S. jobs into consideration.
When you're in the market for manufactured goods – like prescription safety glasses – you probably shop the internet and order online to secure the best price. You may also be curious about where your product is produced. We're proud to let you know that here at Rx Safety, we offer full online sales support for your online shopping and our clerical, manufacturing, and shipping departments are located right here in the U.S.A.
In 2001, Rx Safety was launched in Middlesex, NJ, by a family with over a century's experience in the optical business. Operating a state-of-the-art, full service optical lab allows us to produce most of our products in the U.S.A. rather than outsourcing services, as other online retails often do. This also allows us to offer customers the latest technology in safety eyewear at competitive prices. Visit Rx Safety with the confidence that your online orders for prescription glasses and other products are taken, filled, and shipped in the U.S.