Prescription polarized sunglasses fly fishing
Wearing polarized sunglasses helps reduce the glare of the water and is very popular among boaters and fishermen.  We at www.myeyewear2go.com offer prescription polarized sunglasses. Check out our Smith Optics Touchstone Glasses, Matte  Black Frame.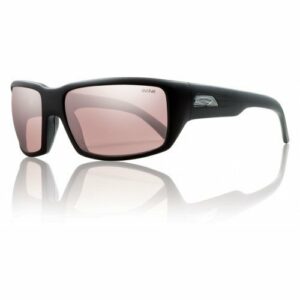 These frames are able to accommodate prescription lenses.  This frame gives maximum coverage and offers a secure fit around your face.
If you are fishing and using this frame around water be sure to order the Polarized (gray or brown) lenses so it can help reduce the glare.  Whatever water activity interests you be sure to use Polarized lenses to enhance your visibility.
Stay fabulous!
Jessica xo