What to Look for in Prescription Motorcycle Glasses
One of the most common requests we get is a recommendation for a pair of prescription motorcycle glasses. Here's a little primer…
Shopping for Prescription Motorcycle Glasses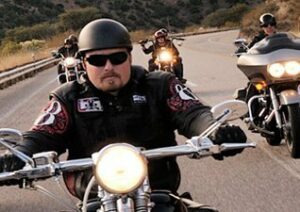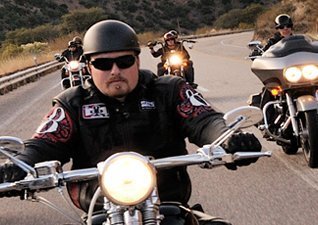 If you need prescription glasses for the bike, we have several different styles that are tailored to the specific needs of motorcycle riders. Some of the most important things to consider when ordering a pair of prescription motorcycle glasses are wind protection, impact safety, and comfort. Without a doubt, the most important qualifier for a pair of prescription motorcycle glasses is safety. Safety is the difference between an inconvenient scratch in the lens and a possible fatal accident.
Here are the things to consider when shopping for prescription motorcycle glasses:
Impact safety. Polycarbonate lens material should always be used when ordering prescription motorcycle glasses, as it is the most impact-resistant lens material. Impact resistance is the difference between a kicked-up rock on the road scratching your lens, and that same rock cracking your lens and causing shards of plastic to enter your eye… while you're riding! Wiley X's frames are also all ballistic rated and ANSI Z87 high-impact rated. The Bobster XRH is ANSI Z87 approved for impact resistance also.
Wind resistance. You need a pair of wraparound prescription motorcycle glasses to get optimal wind protection, and the glasses should have a removable facial cavity seal, or gasket, to ensure that no wind, dust, or debris gets under the lens to pull your glasses off or get in your eye. Every pair of glasses in Wiley X Eyewear's Climate Control Series has these removable gaskets. The Bobster XRH is another good choice for this.
Comfort. You're riding for hours at a time. Let's face it: you need your glasses to be comfortable for long hours on the back roads. Wiley X's Climate Control Series offers comfort and durability, and the XRH offers a convertible feature which allows you to remove the arms and replace it with a strap that causes virtually no pressure points under your helmet.
Looks. Alright, so maybe the "cool factor" on your shades isn't a life or death situation, but it's pretty important to most of us. What's the point of getting all the best gear and the bike of your dreams if you're gonna put on a pair of tacky glasses every time you ride? Luckily, Wiley X's and Bobsters are both geared towards the kind of style that bikers are looking for.
Sun protection and clarity. The best pair of prescription motorcycle glasses has lenses that go clear at night and dark during the day. We offer lenses that transition depending on lighting conditions, so you can ride from before sunrise to well after sunset without ever having to change your glasses. It's important to note that transitions lenses do not get very dark, so if your eyes are sensitive to light, it's a good idea to get a pair of polarized prescription motorcycle glasses and a second pair of clear ones.
Optical precision. You get your new prescription motorcycle glasses in the mail, open them up, marvel at how good they look, and when you go to try them on… the prescription is fuzzy or disorienting. This is not the situation you want to have when getting glasses for the bike. Luckily, we use some of the latest optical technologies in our lab, and we cater specifically to prescriptions in wraparound frames, so you can count on a  solid prescription with us.
Durability.  It's a good idea to get scratch coating and avoid anti-reflective coating on your motorcycle glasses to ensure that they don't wear out before your prescription changes.
Shopping for prescription motorcycle glasses should be fun, and wearing them ought to be, too! If you take a look at the selection of colors and styles available in the Wiley X Climate Control Series, you're sure to find a pair that suits you. The Bobster XRH's style also appeals to many bikers, and Bobster gears most of their gear towards motorcycle riders.
If you have some more questions about your motorcycle glasses, please don't hesitate to call us or to leave a comment below. We'll answer whatever questions you may have. Have fun out there!