Perfect Colors for Fall Glasses
With every change of the season we get to look forward to a change clothes. For fall we get to switch from our beloved beachwear to something a bit warmer. Flip flops become boots and sneakers, tank tops become sweaters and hoodies and we start down the path of gloves and scarves. We have a whole new set of clothes for the cooler weather, but will your glasses match the drop in temperature?
Glasses for Fall in Perfect Autumn Colors
Fall seasonal colors are often inspired by the changing of the leaves. With the bright hues of summer behind us we have deeper hues to look forward to. Neutrals, jewel tones and more saturated colors rule in the fall and your glasses should reflect that.
To complement the cooler colors of fall wardrobe, you should stick to neutral shades of brown (tortoise), and saturated colors (navy, burgundy, etc.) as opposed to neon or pastels. Black glasses are fine as well since they transcend seasons and look great all year. Updated versions of classic frames like wayfarer or large rectangular frames will give you a sophisticated look even when you're dressed casually. Fall frames should be a bit tamer than summer and should stand out by being bold, not loud.
Here are some suggestions for stylish fall frames.
Men's
Genius G502 in Black and Tortoise Shell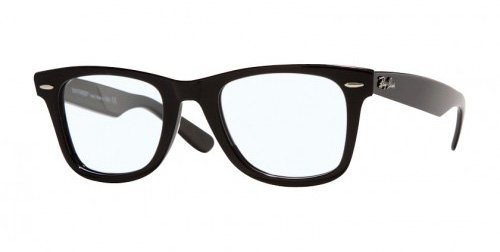 Women's
Happy shopping and enjoy the fall season!