Nike sunglasses with prescription lenses
So one of the perks of working at a eyeglasses facility is testing the products:-) I always thought Nike was more for a sporty person (not me) but was I wrong!!! I am a person who is always on the go and look for comfort and fashion when choosing my sunglasses.  I tried the Nike MDL. 87 Prescription Sunglasses in the Matte Golden Autumn Soft Tortoise.  I picked that color because they look amazing with my brown hair with blonde highlights!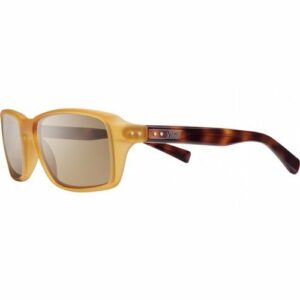 These sunglasses have a modern style to them that are lightweight and offer full eye protection from the sun.   When picking sunglasses I always look for plastic nose piece because my biggest pet peeve is when I take off my sunglasses I put them on the top of my head and they ALWAYS get stuck in my hair, but these glasses were a dream for me!  Ordering prescription lenses is easy on our user friendly website www.rx-safety.com.  Simply obtain an up-to-date prescription from your eye doctor and enter in the information exactly as you see it.  Any question, please call our customer service reps at 888-245-6638 and will be happy to assist you!
My opinion of Nike has completely changed, I always sport my Nike work out gear and sneakers but now I am sporting my new Nike shades too!
Stay fabulous!
Jessica xo