Nike Prescription Glasses vs Cheap Eyewear: Why Nike Wins
Cheap eyewear is available online at prices less than a typical fast food meal. This attractive pricing combined with good-looking frame styles are irresistible to the bargain hunter. Two things you can probably count on are paying the listed price (without any extras) and getting eyewear that looks like the product image on the website. Unfortunately, the product can let you down in a number of other ways, some of which can affect your health.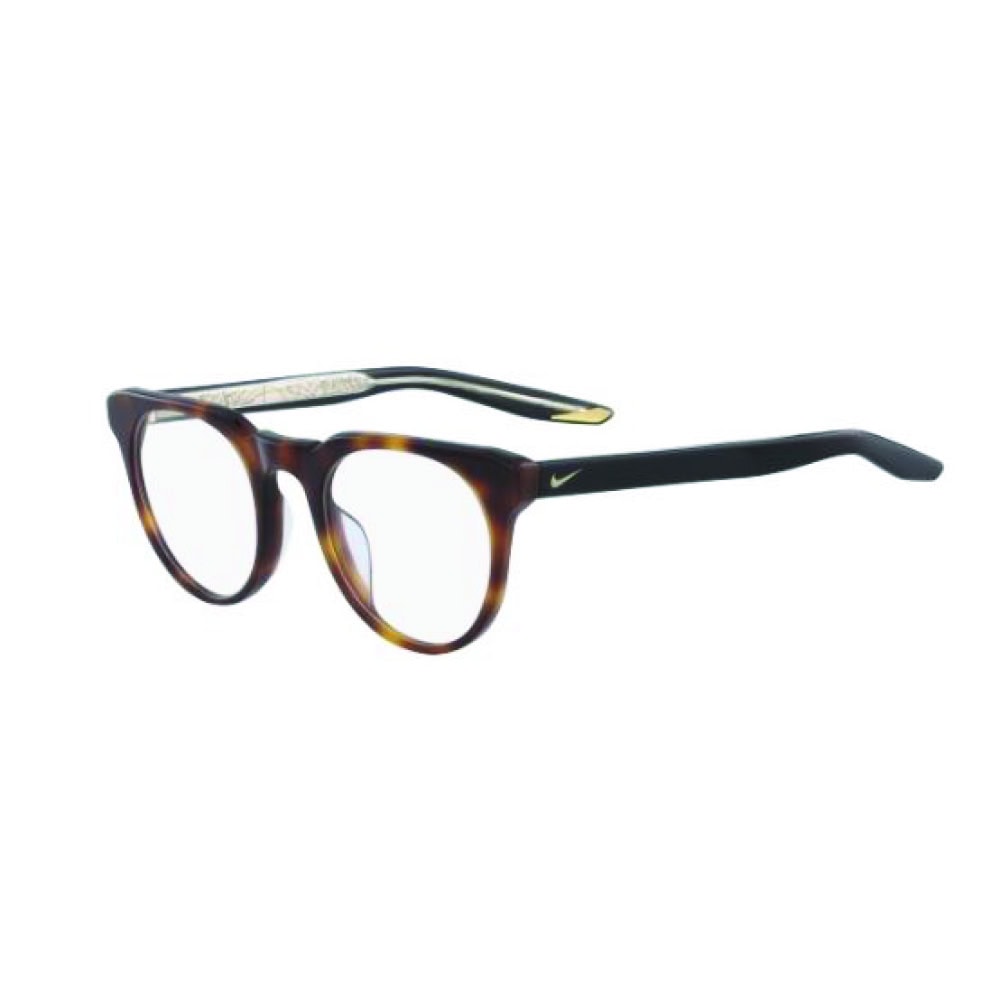 Are You Getting the Lens Prescription You Asked For?
Consider what you get for a price that's less than a fast food meal: a lens fabricated to your specifications and a stylish eyewear frame. Lens fabrication requires precision. How is this consistently done for a few dollars per lens pair without resorting to mass production of every possible lens prescription? What does this say about the quality of their fabrication labs and of their people? If you check the reviews of some of these "econo" eyeglasses, it doesn't take long to find complaints about incorrect prescriptions.
How does wearing glasses with the wrong prescription affect you? Common problems include headache, eye strain, and fuzzy vision. Wearing them for too long may make your vision worse. Depending on the person, the indirect consequences can be life altering. If the poor vision causes a traffic accident, a work accident while operating machinery, or cause a fall down some stairs, severe injury is possible.
Low Quality Frames
In addition to lens fabrication, the low price gets you a stylish frame. One thing that's telling about the frames are their names. They tend to be descriptive yet lack any recognizable brand name. What's important about a good brand name? Quality. For example, Nike is well-known for a good reason. They wouldn't have achieved their brand recognition and success on marketing alone if their products were sub-par, and Nike prescription glasses are no exception to this.
Poor quality frames break easily. The materials may have poor dimensional stability in that they can warp over time. High temperatures, oxidation, and UV exposure will quickly degrade cheap plastics.
Degraded plastic frames become more brittle, while warped frames affect their fit, comfort, and optical performance. Sometimes customers receive warped frames or frames with the wrong dimensions. In either case, the glasses may fit poorly and easily slip off your face, or have painful pressure points.
Poorly sized or warped frames may also affect the eyewear's optical performance. It's important that the optical centers of the lenses align with the centers of your pupils. This ensures that each eyewear lens aligns with the lens of each eye, which is located behind the pupil. An offset or angular misalignment between the two lenses degrades the vision correction of your glasses.
Warped frames may result in lenses that are spread too far apart or may have lens centers with different heights. A lens may have a slight angular misalignment that causes it to point in the wrong direction.
No Lens Options
In order to purchase cheap eyewear at the listed price, you will have to forgo useful and important lens options such as UV protection, blue light protection, tints, polarized lenses, scratch protection, impact resistant polycarbonate and Trivex lens materials, and high index lenses. If you don't require these, it's still a good idea to get UV protection to avoid serious eye health problems later in life.
Sometimes these options (or some of them) are offered. However, they are often pricey. If you have thoughts about adding these options consider this: why would you invest lots of money on these expensive options, when the lens and frame quality are suspect? Why spend a hundred or more dollars on options when the basic eyewear is cheap, may not properly correct your vision, may not last longer than a year, and may cause discomfort? If you're going to invest this kind of money, get quality lenses and frames as well. That is, get Nike prescription glasses.
For more information about getting quality Nike prescription glasses, contact us today.