Nerd Glasses with Prescription Lenses
In the Eighties pop culture camp classic Revenge of the Nerds, a group of titular nerds band together to survive their treatment by the jocks and cheerleaders in their school.
Prescription Nerd Glasses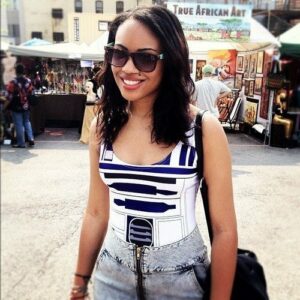 By the film's end, the tables have been turned; the smart and the geeky win the day, gain the respect of the entire school, and prove it's cool to be a nerd.
In many respects, the same thing was happening in the real-life eyewear industry even before that film was released in 1984. "Nerds" were beginning to shed the image of socially-inept, physically-challenged pushovers. Indeed, as the computer industry took off on the way to revolutionizing our entire way of life, the "nerds" and the "geeks" gained status for their technical and scientific prowess, and the terms shed a lot of the social stigma they once embodied.
Later, as the "hipster" look (a trend revitalized from the Fifties and Sixties, and still popular today) took off, nerd eyewear cemented its place as a fashion sub-culture. The framewear styles typically associated with the nerd look have gained traction ever since and remain a modern fashion trend for prescription eyewear lenses.
So what are nerd glasses? Typically, they're the heavier, blockier frame styles, categorized by a thick brow line or frame bridge. Black is the standard color, but brown, tortoiseshell, and horn patterns are also prevalent; any color is acceptable today, as color is secondary to frame style. Plastic is usually selected as the frame material because it allows a broader range of thicker frames, imprinted patterns, and darker colors, but a plastic-metal combination (such as semi-rimless) also works well, as long as it features a heavy brow line. Wayfarers and Shuron Ronsir (for men) or Nusir (for women) are classic nerd frame styles.

Rx-Safety carries these and other "nerd" style frames in all the styles and colors a true geek could want. They're also available with any prescription strength required, in any lens material (plastic or glass, standard or high index), arrangement (single vision, bifocal, trifocal, progressive bifocal), tint (clear, Transitions Gray, Transitions Brown, Polarized Gray, Polarized Brown, DriveWear, Light Gray, Dark Gray, Tan C, American Gray G-15, yellow, etc.), or with any additional coating (anti-reflective, scratch resistance, UV protection, anti-fog, or red, blue, or silver mirror coatings). Order up a pair and get in touch with your inner nerd.