Most Popular Prescription Safety Glasses
Looking for the prescription safety glasses people buy the most?
Prescription Safety Glasses: The Most Popular Styles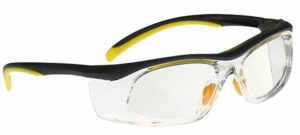 Being in the industry for over a decade, we've seen styles come and go, brands completely revamp their lines… and customers coming back to order some of the same glasses time and again. If you're looking for the most popular prescription safety glasses, we've got the down-low.
Prescription safety glasses are made by a ton of different brands, with new brands and off-shoots coming out every year. Most of the brands that have stood the test of time are ones you may have heard of, such as Wiley X, Bobster Eyewear, and Smith Optics.
If you're wondering what some of the most popular prescription safety glasses are, here are a few that have been popular since their creation:
If you're looking to narrow your choices to the most popular prescription safety glasses styles, this is a solid list.
All of the above styles are ANSi Z87 approved for job sites in the United States, and they are also great choices for prescription sunglasses and sports glasses.
If you like the style of any of these glasses and need a pair of prescription safety glasses, we recommend these six styles for both their popularity and their longevity. These are all styles that customers regularly purchase again when they get a new prescription, and they generally last long enough to stay solid until you need a new prescription.
If you have any questions about which style is right for you, or if you're planning on using your safety glasses for something specific and would like to talk about it, please don't hesitate to call our customer service line or leave a comment below. Thanks for reading, and happy shopping!