Metal or Plastic: Choosing the Right Eyeglasses Frames
When it comes to choosing eyeglass frames, the choices can be a bit overwhelming. There are so many styles, colors, and brands – not to mention the choice of whether to get metal or plastic. W
hile we can't help you decide what brand or color to get, here is a little more information on metal frames and plastic frames, and how to pick the one that is right for you.
Metal frames encompass a variety of materials so while that may make it even more confusing, hopefully this helps clear things up.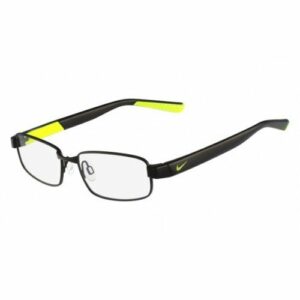 Aluminum
Aluminum frames are used more often than other metal frames and the reason is that they are durable. Available in a variety of colors, aluminum frames are hypoallergenic, lightweight, and resistant against heat, abrasion, and corrosion – making them long-lasting and comfortable.
Titanium frames are also durable like aluminum frames. They are typical blended with other titanium alloy materials such as copper and nickle and like aluminum frames, they are resistant against heat, abrasion, and corrosion. These are also a lightweight material and are comparable to stainless steel.
Flexon
Flexon is a material also known as Memory Metal. The reason for this name is that the material is quite flexible and is more so than steel and other conventional metals – sometimes up to 25% more flexible. It is also corrosion resistant and is ideal for those who are active in sports or work because it has the ability to return to its original shape even after being bent, twisted, or crushed.
Stainless Steel
Stainless steel frames typically contain a blend of chromium and alloy steel which makes them resistant to corrosion, abrasion and heat. They have a very low toxicity, they're hypoallergenic, nickel-free, and lightweight to wear. One of the negative aspects is that stainless steel frames are typically more costly than the other metals mentioned.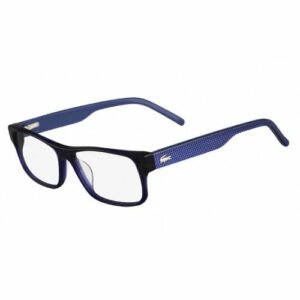 Just like metal frames, plastic frames also have a variety of materials and each have their own pros and cons as well as unique aspects. Here are the materials for plastic frames and what you should know about each one.
Zyl
Zyl material is made of a blend of zylonite, acetate or Cellulose acetate. This is an excellent low-cost option in eyeglass frames and even though it is traditionally cheaper, Zyl frames are lightweight, durable, and easy to mold into different shapes.
Nylon
Nylon is created from synthetic fabric which is made from petroleum products. This blended material is quite durable and has a variety of benefits such as being flexible as well as hypoallergenic. The nylon material is especially ideal for heavy activities since its flexibility works well under extreme heat and cold conditions. In fact, this material for eyeglasses is extremely hard to break and yet they are not heavy to wear.
However, they will break easier than metal frames, just not as often as other plastic materials. Another drawback is aging and sunlight exposure tends to weaken the material making their strength minimized. The color choices are a bit fewer as well since the material is only made in darker colors.
Polycarbonate
Last but not least, polycarbonate is a plastic material that gives eye protection as well as impact resistance. This makes it ideal for sports activities that require extra impact resistance for safety reasons. These are typically glasses for children and safety glasses.
No matter what choice you ultimately make, each of these materials have benefits that will suit most any lifestyle and activity level – not to mention the choices in colors, shapes, sizes, and a host of options that allow you to choose the ones that fit your own aesthetic.