How to Send Your Old Frames In for New Prescription Lenses
Wearing glasses is a lot more than a simple medical requirement, it's more of a lifestyle. We know because there's a distinct difference between people who choose or have to wear glasses in comparison to those who choose a contact-lens based lifestyle. These are two separate experiences that are solutions the same problem. In the glasses wearing experience, every year or so you head over to the optometrist. You sit in a dark room with yo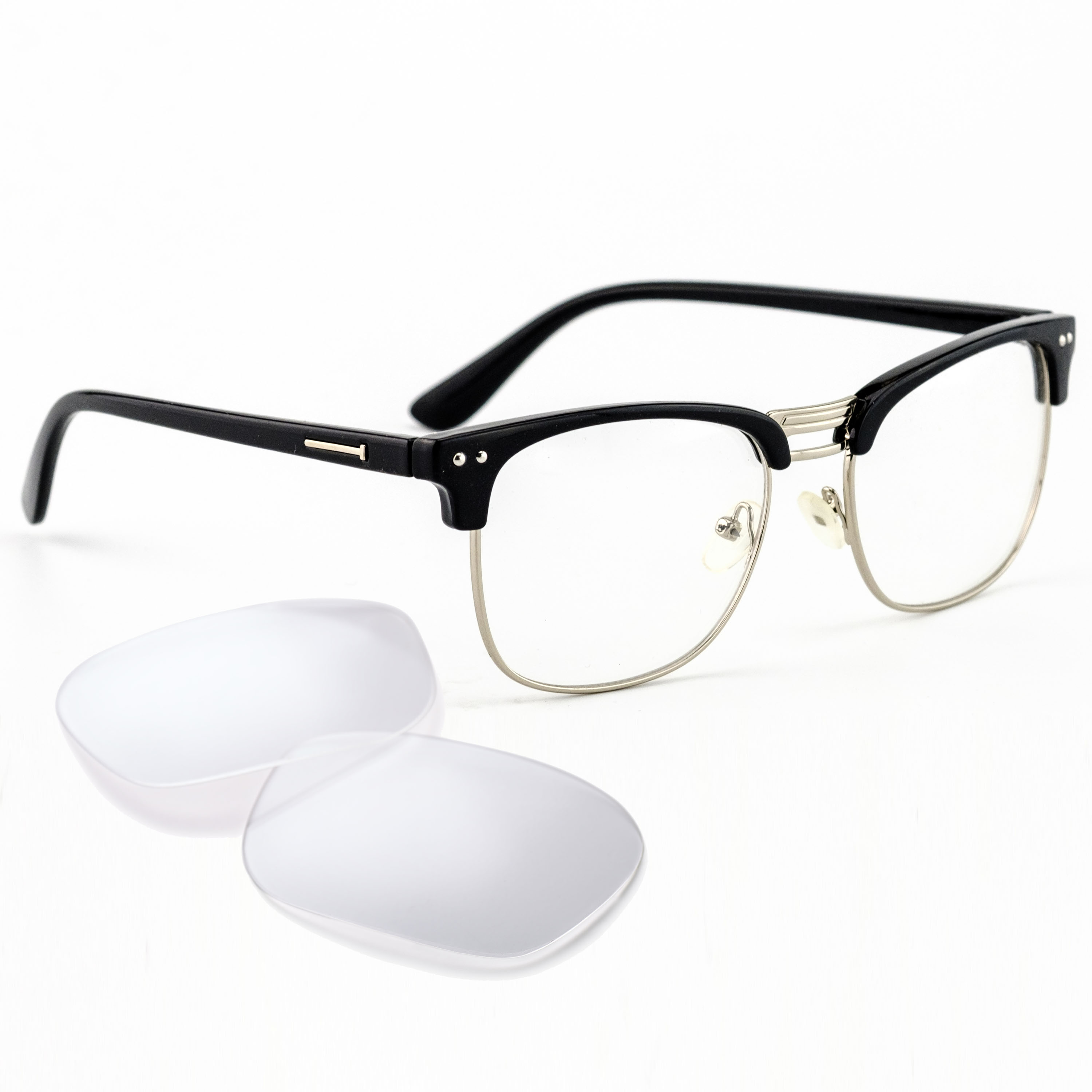 ur eyes naturally or chemically dilated and the doctor plays the "Better one? Better two?" game with you and the big lens machine. After your appointment, prescription in hand, the glasses you're wearing are riding out the last days of their year-long lifespan. Soon you'll be ordering glasses from a frames shop complete, of course, with a brand new pair of frames to either re-establish or re-invent your look and hold the new up-to-date prescription lenses.
But it doesn't have to be this way. How many pairs of frames have you thrown away or tucked into a drawer to be forgotten except during the occasional emergency if your most recent pair breaks? And of those stowed back-up frames that have pretty much never been worn again, how many of them are still in perfectly good condition? The fact of the matter is that frames are often the most expensive part of a pair of glasses and a key aspect to the classic glasses industry is based around convincing people that new lenses means new frames every single time. But who wants to live in a disposable world where even perfectly sturdy metal and plastic frames are tossed aside for no particular reason?
Why The Industry Tosses Frames
There are actually a few perfectly reasonable arguments for running things the traditional way. The first is that if you only have one pair of glasses, your current ones, you're hardly going to send them in for new lenses and simply sit around unable to see for a few days or weeks. Of course, the first 'backup' pair changes that dynamic.
Another reason is that most people enjoy the whole process of trying on a bunch of new glasses and finding a new pair that flatters them. Even if it's almost identical to the last pair (they often are) the act of buying something new feels like treating yourself and so people have fun. Buying a new pair of glasses has much the same appeal of buying a new hat.
Finally, some people really need a new set of frames most years. This can either be because they're very hard on their glasses (taped by the end of the year) or because they have a terribly hard time finding comfortable glasses and are always trying a new set of frames to see if the next one will be any better over time.
Finding the Perfect Frames
All those good reasons to swap out frames aside, what if you've found the perfect pair? If you have a pair of glasses that pleases you more than any other has, there's a good chance that you won't want to give them up and roll the dice again on a new set of frames with the next pair of lenses. It can be hard to find glasses that are optimally comfortable, flatter your face perfectly, and are designed in a sturdy enough fashion to last for several years of active use. When and if this does happen, the good news is that you don't actually have to give them up when it comes time to update your prescription again. In fact, you can just mail in your old favorite frames and get them back as prescription-anything from mirrored shades to stylishly thin high-index lenses.
How to Get Your Old Frames Refitted with New Lenses
You're probably pretty curious by now what the actual process is for getting this highly unusual and convenient service and it's really quite easy.
Step 1: Retrieve a Backup Pair
If you're about to refit your current pair of glasses, as mentioned before this means having to stop wearing them for at least a few days. You'll need to dig up last year's pair of no-longer-perfect glasses which should keep you going while you wait for reappointed frames to return. This process is a little easier if you're sending in last year's frames because the new pair made you realize that the old pair was way better.
Step 2: Get Your New Prescription
If you have a fresh prescription from within the last six months, dig up your copy or request a new one from your optometrist. Otherwise, schedule an appointment and get your most recent and accurat prescription to use. This and your frames are really everything you need for the refitting.
Step 3: Order Online
Armed with frames and prescription, head over to the online portal and complete the order entry. You actually have a surprising number of options including bifocals, high-index and specialty lens materials, transition shades, and every kind of coating you can think of so these glasses can truly be perfect for you.
Step 4: Ship Your Frames
Now that your order is in, write down your confirmation number and package it along with a copy of your prescription and your safely-packed frames, then send them in. Your vendor will happily match up the frames with the online order and have those brand new refitted prescription glasses back to you in no time at all.
For more information on how to turn your old frames into a new pair of up-to-date prescription glasses, contact us today!