How Much for Prescription Glasses?
Wondering how much you're going to spend for a pair of prescription glasses online?
Prescription Glasses: How Much Are They?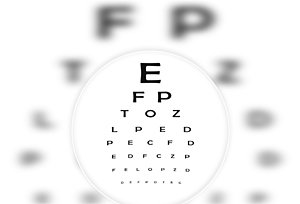 Prescription glasses can vary greatly in cost and features, from inexpensive, plain glasses to quite expensive ones with various lens attributes and coatings in designer frames.
If you're shopping for prescription glasses online and want to know how much they cost, there are a few things you can consider. Are you looking for a name brand frame? Do you want clear, tinted, Transitions, or polarized lenses? Do you want lens coatings? What lens material do you want? All of these will affect the cost of your lenses.
If you're wondering how much prescription glasses are going to cost, here are a few things to consider:
Prescription glasses can range from as little as $30 to as much as $500 or more, depending on all of your choices.
If you choose a designer or name brand frame, it will cost more than a non-name brand frame. Larger frames also generally have higher lens costs than smaller frames.
Your lens color will affect your lenses' cost as well. Clear lenses are cheapest, with tinted being a little more expensive, then Transitions (which change color in sunlight), and polarized.
The type of prescription you're getting will affect your cost as well. Single vision lenses are least expensive, followed by lined bifocal lenses, and most expensive are progressive bifocals.
Lens coatings will add to costs, with each additional coating adding to the final price of your glasses.
The lens material in your prescription glasses will also affect their price, with standard plastic and polycarbonate being cheapest, followed by glass, and finally high index lenses.
How much for prescription glasses? As much as you're willing to spend! One of the best things about shopping for prescription glasses online is your ability to decide what you want without being pressured by intense sales tactics at an optometrist's office.
If you're shopping for prescription glasses online and have questions, just give us a call or leave us a comment! Our customer service department is more than happy to help. Prescription glasses don't have to cost an arm and a leg, but you have the freedom to spend what you can afford and save where you like by shopping for prescription glasses online. Thanks for reading, and happy shopping!