How Much Does it Cost to Get Prescription Glasses Without Insurance?
Now that you realize your eyesight is bad enough where it's necessary to buy glasses, have you thought about how you'll pay for your eyewear?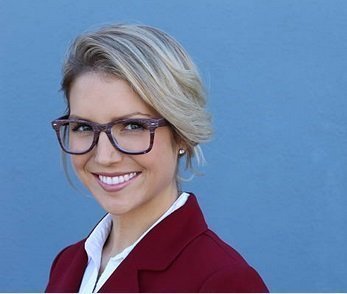 Certain jobs may require you to wear prescription glasses, though it may require specific lens types or styles to fit in with the surroundings. These can end up costing you more than you want to pay if you've neglected to invest in insurance.
Buying any kind of prescription glasses without insurance is going to become expensive. However, how expensive is it if you find the right source?
Sometimes you can buy eyewear inexpensively if you find a rare outlet. At Rx-Safety, we've made it possible to buy designer eyewear at affordable prices.
What is the Real Cost of Glasses Without Insurance?
The average price of what you pay for prescription eyewear is going to vary widely depending on the type of frames, lenses, and retailer you choose. Many designer brands of eyewear can go as high as $600 or above without insurance coverage. Sometimes glasses with special features go to $1000.
According to statistics, a basic national average for standard prescription glasses is $196. Maybe this doesn't sound inexpensive on a relative scale, but it's problematic if you're living on a budget.
This doesn't include the cost you'd pay for your eye test first. Without insurance, these aren't cheap either, and it's required by law.
The cost of insurance is growing more expensive each year, which is why you've likely skipped getting a policy for eye care. Without going through the right sources to find a bargain, though, you're in for a major spend.
Researching Your Choices
As Consumer Reports notes, it's always smart to do your own research to see what options are available in eyewear if having no insurance. Doing so helps you avoid being oversold on extras in eyewear stores, or ones online.
It's easy to get taken for a ride on eyewear if you don't research what's out there first. Look out for advice on what kind of lenses you can realistically buy at a discount. Also find out what kind of frames you really need and if it's necessary to buy any add-ons.
Knowing this before having your eyes examined can help educate you on what would work best for your vision problems and personal style.
Discussing Options With Your Eye Doctor
Talking directly with your ophthalmologist can give you more direction on where to find the best eyewear. While they may hold some biases on where you get them, they'll be able to expertly tell you what kind of frames would best suit you and the lenses you need.
Your eye doctor is going to measure what's called your pupillary distance, otherwise known as PD. You can use this information when you find an online resource to order custom eyewear.
So if you can afford it, go to your eye doctor first and gain initial recommendations. It isn't mandatory to buy eyewear directly through them if you think you can't afford it.
Trying On Frames
Don't feel awkward in trying on frames, including at your eye doctor's clinic. You're never committed to buying anything, and trying on frames is a great way to find out what looks the best. Plus, it may turn into the beginning of comparison shopping to see where you can save the most money.
Take notes on which frames you liked the most and the size you need. With so many styles available, it pays to try on as many as possible and then turn to the online world to see what your options are.
After doing comparisons, you may find some happy surprises.
Investigating the Company You Buy From
Once you find an online source to buy prescription glasses, it's time to vet them and find out their background. Are the lenses they sell FDA-approved? It's also a good idea to look up the online business at the Better Business Bureau to see what their recent reputation is.
Finding cheap prescription glasses might sound too good to be true in most cases, though it's not impossible. Sometimes you can find a legitimate source where you can find glasses with incredible discounts.
Here at Rx-safety.com, we're proud to say we're one of those rare online stores where you can get various discounts on all the hottest eyewear brands. You're also allowed to customize your eyewear while not worrying about paying prices you'd pay without insurance.
It's not necessary to acquire any vision/eye care insurance to buy from us. You're going to find numerous styles at bargain rates. In some cases, you can get designer prescription glasses for well under $50.
Using Our Discounts
When you visit our site, you'll be able to take 10% off your first-time order. This often includes additional 10% or 20% discounts on many other eyewear products.
Our prices are already discounted, so additional discounts are going to mean paying up to 30% less than what you'd pay through competing sites.
Just because we offer discounts doesn't mean you're limited in choices either. We sell the best-known eyewear brands in the world, including renowned names like Nike and Juicy Couture. You'll even find great quality and discounts with our own brand-named eyewear (also called Rx-Safety).
The Rarity of Finding Glass Lenses
Those of you who know about the optical quality of glass lenses can find them easily on our site. It's not easy to find them through other eyewear manufacturers due to misconceptions about their fragility. Even if it's true they can break when dropped, modern frames have better durability and features to keep them comfortably snug on your face.
Glass lenses are also very affordable compared to plastic or polycarbonate. With better optical clarity on glass, you've found the perfect source for finding something very dependable and affordable.
Contact us at Myeyewear2go to learn more about the types of eyewear we have in our inventory. See for yourself how much you can save if you can't afford vision insurance now.