How to Keep Glasses From Fogging Up When Sweating
One of the biggest problems with wearing glasses in workplace settings is having them fog up at the worst possible times.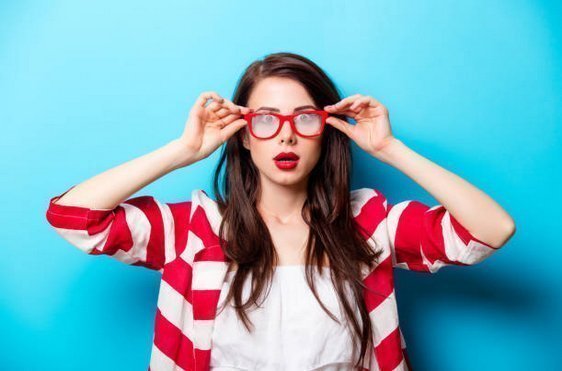 You may have experience with this, especially if you work in a setting where temperature variations are a problem.
This might involve working in a warehouse setting where summer heat can become more than a little uncomfortable. Working up a sweat is one of the main reasons glasses fog up.
The risks involved in this are many, and you need to know about them. A solution is finding glasses with anti-fog coatings. You can find this at Myeyewear2Go.
Finding a Solution to Your Fogging Problem
All the risks involved in your eyewear fogging are numerous, bringing possible job injury when they occur. What would happen if you work in a warehouse setting and your glasses suddenly started fogging up as you carried heavy equipment?
A collision with a fellow worker or dropping items on the floor could cause a serious situation. It could even lead to death when you consider your fogged lenses may mean falling off the edge of a platform or tripping over something.
The last thing you want is dealing with serious injury and not being able to work simply because your lenses fogged up.
According to statistics, fogged up lenses are now the number one vision-related barrier in workplaces. While this relates to safety glasses, it can relate to any type of eyewear.
When you add anti-fogging capability to your glasses, you're basically applying a permanent coating.
Our Anti-Fogging Coating at Myeyewear2Go
Those of you who order eyewear on our website can request we add a chemically bonded coating to both sides of the lens. We'll do this before it's cut so it becomes a permanent part of your glasses.
Thanks to this coating, you'll have complete elimination of lens fogging in any setting. It all works thanks to science at a molecular level. Our specialized coating keeps water molecules from bunching together to create the fogging effect.
We've tested this coating in all possible situations, giving you proof you can go from the coldest temperatures to the most humid climate and never see fogging occur again. You may see a little water develop on your lenses instead, yet it never creates vision impairment.

Obviously, this is going to help adhere to OSHA regulations in the place where you work.
Paying a Little Extra for the Fog Protection
The charge to add our anti-fogging lenses is $50. Some of you may think you can get the same kind of anti-fog treatment simply by buying other products on the market. You might find a few that work well, though all need reapplication to keep your glasses from fogging up.
Having a permanent coating allows you to save yourself from buying these anti-fog products on a regular basis. Ultimately, you'll end up spending more than $50 over time to buy those products to keep your lenses fog-free.
With the added $50 for the coating, you're still going to save money thanks to numerous discounts on all eyewear on our site. Even for first-time purchases, you could get up to 20% off on any type of glasses you buy.
How to Go About Adding the Anti-Fog Coating to Your Order
Ordering your glasses through us is very easy. At the bottom of the order screen, you'll see various boxes you can check off to add custom options.
Look out for "Anti-Fog Permanent Coating" and check off the box to the left. As you'll see, you have a lot of other options you can add to your order like anti-reflective coatings, scratch coatings, UV protection, plus various types of mirror coatings.
All of these serve different purposes. Your anti-fog coating stands alone because it lasts for the life of your glasses.
So what kind of eyewear styles can you buy to use your anti-fogging glasses to the fullest? Take a look at the frame options and the top brands you'll acquire through us.
Typical Styles of Eyewear for Anti-Fogging Coatings
Most commonly, customers apply our anti-fog coating to safety glasses used in industrial workplace settings. This usually means application to ophthalmic lenses, safety goggles, and even face shields.
All these types of eyewear get used in warehouses, labs, and other settings where eye safety is a top priority.
It's not limited to just industrial settings, though. Many of the frame styles you see on our site can add the coating for protection.
More and more of our customers apply the anti-fog coating to sports eyewear as well. Any of you can still look trendy with other frames and be able to keep yourself protected from the elements.
Available Frame Styles
Aviator glasses are some of our most popular styles of eyewear because they fit into any type of setting. Here, you can get popular names like Nike, Equinox, and even our own brand name. These are usually very lightweight frames that can easily fog up if not properly treated with an anti-fog material.
Wayfarer frames are just as popular and often give a more retro look. While offering a thicker frame, they give you a lot of great customization like the aviator style above. In many cases, this means finding different colored frames with trendy features. Our anti-fog coating is easily applicable to any of these glasses.
Hipster frames are also a big seller and often have wider lenses, making fogging a big problem. With brand names like Apollo, Genius, and Spy, our anti-fog solution works well.
In sports eyewear, anti-fog coatings are very important if you're training for a major sports event. Nike has a lot of great options here. Ideally, you don't want these glasses fogging up on you when running in extreme climates. This could easily happen when training or competing.
Our anti-fog coating is available in eyewear for men and women, making the stylizing options all the greater.
Contact us at Myeyewear2Go to learn more about the science behind our anti-fog coating and the extensive eyewear we have at discount prices.