How to Get Replacement Eyeglass Frames for Your Lens
In most cases, buying new eyeglasses online is simple. You get your prescription, find the right frames, enter the relevant data points, and wait for the product to be delivered to your doorstep. But what happens when you have the frames and need the right lenses for them, or vice versa?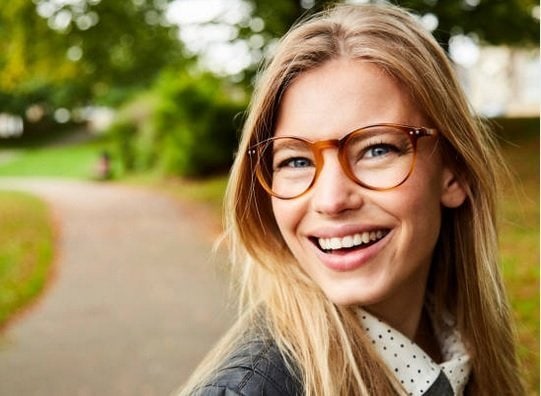 In that case, you need to know a number of nuances involved in the process. If you know them, you can easily get replacement eyeglass frames for your lens, or insert new lenses into a frame you already own and love. Follow the below steps to understand exactly what you need to know, and how you can take your glasses to the next level in terms of both style and function.
If You Have the Frames, and Need Lenses
Let's play through the first scenario first. What happens if you already have the frames you love, but need the right lenses for them? This happens often, especially if you love a pair of glasses but need a new prescription. In that case, follow the below five steps.
Step 1: Know Your Prescription
This is obviously the most important step. Simply put, you cannot get new lenses without knowing exactly what prescription they should be. Schedule an eye doctor appointment at your earliest convenience to get the details you need to order a new pair of lenses.
You will need to know the sphere, cylinder, and axis for both of your eyes. In addition, you should know whether or not either (or both) of your eyes require bifocals, and what strength. Your pupil distance between left and right eye also matters. All of these variables are on any prescription document you get from your eye doctor.
Step 2: Know Your Frame Type
The type of frame you already own will determine exactly what type of lens you will get. This is the form to the prescription's function. Generally speaking, you should at least know which of the three basic frame types you currently have:
standard
rimless
wraparound
Each requires a slightly different type of lens. You don't need to consult anyone to get this answer; instead, simply look at your frame to determine the answer. Rimless lenses tend to be $10 more expensive than standard glasses, while wraparound lenses are $20 more per order.
Step 3: Know the Details of Lens You Want
When ordering new lenses, you have a wide range of options to customize your new eye glasses in order to get them to be exactly what you want. If, for instance, you need bifocals, an addition of $50 can get you transition lenses that remove the line from the center of the lens.
In addition, you should know the lens material you need, which can range from glass to plastic and a variety of individual styles. Each comes with its own advantages and disadvantages, so do your research before making the choice. Colors matter if you're looking for sunglasses or any kind.
Finally, consider a coating for your new lens that increases its function. Options range from anti-reflective coating that reduces glare to scratch-resistant coating, additional UV protection, anti-fog coating, mirror coating, and more. The more you know about each option, the more easily you can decide exactly what lens to order.
Step 4: Find the Right Online Merchant
The first three steps help you find the exact right type of lens for your needs. Now, it time to find a trusted merchant that can actually deliver on your ideal option, producing a lens that not only fits into your existing frame but also helps you improve your vision in a variety of situations.
Ideally, that merchant should be able to fit the new lens into your frame on your behalf. Look for online reviews, customer testimonials, and other measures of credibility that allow you to find a website which can easily help you achieve your goals.
Step 5: Fill Out the Online Form and Enclose Your Prescription
Once you've found a website you trust, it's time to actually fill out the order form. Here, all of the details you have considered in the above steps will come into play, which is why this is the final step in the process. In addition, most credible merchants will require you to send in your prescription separately, along with the frames to review each detail and make sure you get just the right lens.
After that, wait to be contacted by one of our lens specialist within the next 48 hours. At that point, we will work on your behalf to not only produce the lens, but also fit it into your frame before sending it back home for your enjoyment and vision.
If You Have the Lens, and Need Frames
The above is the most likely scenario, considering that prescriptions change often. Especially if you are wearing designer frames, you probably don't want to change them every time that happens. But what if they break or bend, even as your prescription remains the same? In that case, take the following steps to make your eye glasses whole again.
Step 1: Know Your Style
First, you need to know what style you want. Are you looking for bold aviator frames, or understated semi-rimless alternatives? Your personal style matters a lot here, but it also makes sense to check out your options. Online merchants like Myeyewear2go have hundreds of options available that are sure you match your personal style and preference.
Step 2: Know Your Needs
In addition to style, function also matters. To finish this step, ask one simple question: what context will you use your glasses in? Riding a motorcycle, for instance, will require a very different type of frame than driving a car. High-performance glasses that stay on your face no matter what make most sense in extreme sports scenarios, but probably not in business environments.
Step 3: Examine the Condition of Your Lens
Inserting old lenses into new frames is not always possible, and tends to depend largely on the condition of the lens. Scratched lenses may not survive the re-adjustment needed to fit into the new frame. In addition, the lens has to be the right size for the new frame, which makes this a less-than-desirable option in many cases.
Step 4: Find the Perfect Frames
Style preferences and needs matter equally. Once you know what exactly you need in each, it's time to find the perfect frames. Find a merchant that sells a wide enough range of eyeglass frames to give you plenty of options to choose from. Between brand, size, form, color, and more, you have to make sure that the frame you finally choose is one you feel comfortable wearing every day for the foreseeable future.
Step 5: Work Directly With Your Trusted Merchant
Once you have the frames, it's time to work with a merchant you trust to actually insert them into your new frames. Before making any purchases, reach out to merchants such as Myeyewear2go to inquire whether this process is actually possible. Only invest money if you already know that it is, and feel comfortable in proceeding to the next step.
It should be noted here that in most cases, getting new lenses with your new frames actually makes more sense. Your prescription can always chance, and even small adjustments to it can make a major difference for your vision. If you're not careful, even a slightly outdated prescription can lead to balance problems, blurry vision, and headaches.
That's what makes it so important to work directly with a merchant you trust to tell you the truth about the best possible way to proceed. If it's advisable to get new frames alongside new lenses instead of keeping your old lenses, you should know about it early in the process. That way, you avoid wasting significant time and money that is otherwise spent trying to make the impossible happen.
Taking the First Step to Match Your Lens and Frames
Whether you have an existing frame that needs new lenses, or lenses that work perfectly and need a new frame, one thing is clear: the professionals you work with make a major impact on whether or not the transition to getting both components of your eye glasses back on the same page is actually successful.
For instance, Myeyewear2go has extensive experience in producing new lenses that match your preferences and needs exactly, and fitting them into your existing frames. However, we tend to be more cautious about the process the other way around, in which it might be more advisable to get a new pair of lenses and frames together for maximum effectiveness.
Either way, we would love to work with you. When it comes to your eye glasses, you need to work with a company you can trust to get your new pair of glasses exactly the way you want. After all, nobody wants a pair that either doesn't look good, or doesn't function right. To work with us in preventing exactly that, and match your new lenses with your existing frames, contact us.