How Can I Add Anti Reflective Coating to My Glasses?
If you need to wear glasses, you should make sure that they are as functional as possible. Style matters, but not as much as being able to see clearly even as you drive at night or during sunny days.
Too often, bright lights result in glare that actually makes it more difficult to see. The stronger your prescription is, the more likely your lenses are to result in glare.
As a result, an increasing amount of customers decide to purchase anti-reflective coating for their glasses. Keep reading for everything you need to know about this step, including the all-important question of whether and how you can add anti-reflective coating to your eyewear during or after the purchase.
What are the Benefits of Anti-Reflective Coating?
Traditional glass tends to deflect light that falls directly on it. Anyone who has seen sunshine reflected back knows what that means. Unfortunately, without the right coating, the same can be true for your glasses.
Regular plastic lenses, for instance, reflect about 8 percent of the light back outside. That means less light enters your vision, making it more difficult to see. Worse, the light that does get reflected results in the glare that troubles so many of us when driving or wearing glasses in general.
An anti-reflective coating can remedy that situation. In fact, modern coatings allow more than 99 percent of all light to pass through the lens, minimizing the resulting glare or any other negative effects.
As an added benefit, the lack of glare also makes your glasses easier so see through for others. That means they will be able to more clearly see your facial expressions and eyes as they interact with you. Given that more than 90 percent of all communication happens non-verbally, this feature can actually be crucial to successfully getting your points across.
How Anti-Reflective Coating is Applied to Your Lenses
Given these benefits, it often makes sense to add anti-reflective coating to any lenses you buy. But when you do, what actually happens to provide you with these benefits? HowStuffWorks.com has a thorough explanation of the process:
(Anti-reflective coating) is made of a very hard thin film that is layered on the lens. It is made of material that has an index of refraction that is somewhere between air and glass. This causes the intensity of the light reflected from the inner surface and the light reflected from the outer surface of the film to be nearly equal.

When applied in a thickness of about a quarter of light's wavelength, the two reflections from each side of the film basically cancel each other out through destructive interference, minimizing the glare you see. AR coatings are also applied to the front of prescription eyewear and some sunglasses to eliminate the "hot spot" glare that reflects off the lens.
AR coating is typically applied in one of two ways: as part of the initial manufacturing process, or after the lens has already been customized. Both options help to inform the central question to be answered in this article.

Can I Add Anti-Reflective Coating to My Glasses During the Purchase?
The answer to this question is an unequivocal yes. In fact, the decision to add anti-reflective coating to your eyewear should be made as soon as possible. If you choose AR before the purchase, it can be integrated into the manufacturing process to be more cost-effective and integrated.
In most cases, all you have to do is mention during the checkout process that you would like this addition. Most online eyewear shops have a simple option for all of their lens and frame inventory that helps you do so with a single click. Pay the price for this addition, and the lenses you receive will posses the necessary and beneficial anti-reflective properties.
Can I Add Anti-Reflective Coating to My Glasses After the Purchase?
Of course, you might be reading this post after already owning a pair of glasses. While adding the firm during your lens purchase is preferred in isolation, adding anti-reflective coating after the fact is also possible.
First, though, you have to make sure that your glasses don't already possess this option. Checking your existing lenses for this coating is relatively simple:
When you hold your glasses, tilt them this way and that and look for glare.  What you will see if you have an anti-reflective coating is a bit of glare, but mostly a greenish and pinkish color.  You will also notice that if there is nothing truly bright (like an overhead light) trying to reflect off the lens, it appears quite clear.

If you don't have the anti-reflective coating, the glare will appear the same color as the light reflecting, often white, and reflections will be strong.  No matter where you hold the glasses, reflections will be apparent.
If the lenses don't have the necessary coating, you might be able to add it after the fact under one of two conditions:
The lens has not been exposed to skin oils. If it has, the coating may not adhere well enough to 'stick'.
No scratches exist on your lens. If they do, these scratches will be magnified by the coating and made worse for the wearer.
Even if your glasses fulfill both of these conditions, be aware that adding coating at this point may cost more. If you are still within your price guarantee period, you might be able to get away with getting a free addition to them. But if that is not the case, your costs will rise.
In short, the answer to the question of whether you can add anti-reflective coating to your glasses after your purchase is a tentative yes. It is always possible, but you should know about the potential ramification. A lack of quality application and potential higher price tend to make adding the coating as early as possible a better choice.
Working With an Optical Lab You Can Trust
Of course, it's also important to consider the quality of coating that will be applied to your lens. Whether you choose to add it during or after your initial lens purchase, you have to make sure that the vendor is trustworthy, and the process by which they apply AR properties to your lenses is sustainable.
Ideally, the coating is applied in the course of the lens manufacturing process. In that case, lenses are placed in a vacuum sealed chamber, where they are bombarded with electrons designed to adhere to their surface. These electrons form the layer that prevents reflection and glare.
But of course, other options exist as well. The simplest is to spray the coating directly onto the lens, which can easily be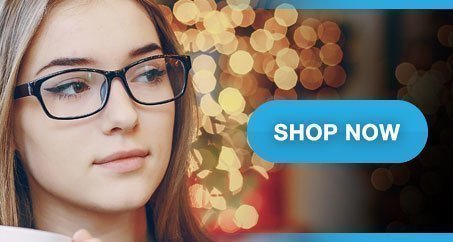 applied after the purchase. However, this is also the option that is the least effective.
Which makes sense for you? Ultimately, that choice should be up to professionals. That, in turn, means you have to work with an optical lab that can make the best decision for you, advising you on a reliable process that allows you to reap the rewards AR coating can provide.
We would love to work with you. Anti-reflective coating can provide significant benefits, but only when applied the right way. Our experience can be invaluable in helping you make sure that is the case. Contact us today to learn about your options, and improve your current or next pair of glasses with reduced glare.