How Can You Find the Right Place to Buy Prescription Glass Lenses?
When it comes to your glasses, you need to find the right pair. Function matters as much as style, if not more. Sure, your eyewear can be a fashion accessory.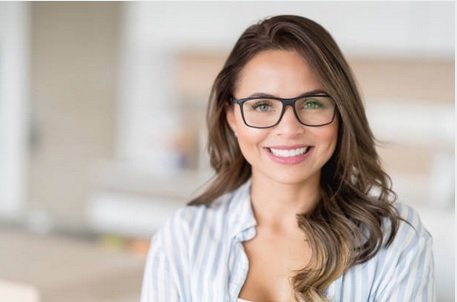 But as soon as you need a prescription, and especially if you need that prescription for work or regular activities, you also need to make sure that your eyewear helps you see better and be more safe.
That, in turn, raises an important question: where can you actually get your prescription glass lenses? Too often, the answer leads to agony of choice. Around seemingly every corner, new opportunities promise you the best lenses and frames for your needs. And too often, their promises simply don't hold water, and the eyewear you end up with is lackluster at best and unsafe at worst.
That's why it makes sense to be strategic. You need to make sure that when you buy your prescription glass lenses, you can rely on the merchant as much as your preference. To help in that regard, consider paying special attention to these 10 factors when trying to find out who sells prescription glass lenses.
1) How Many Options do They Offer?
First and foremost, you have to find a merchant that can help you find the exact pair of glasses you need. That means making sure that the lens options they have actually fit the ones you're looking for.Simple glass lenses, for example, are no longer common because they are heavy, can quickly get thick with stronger prescription, and lead to danger and potential injury if they break. High-index glass lenses, on the other hand, are more modern, lighter, and safer.
Simply looking for 'glass lenses', in other words, isn't enough. Find the exact type that makes sense for you, and look for merchants that offer that. Doing this as your first step makes sure that you eliminate any store who clearly cannot serve your needs.
2) How Can I Customize My Prescription?
Your prescription is the second important consideration. As mentioned above, function is the single most important factor in new eyewear and lenses. Even the best-looking frames matter little if you cannot see clearly or endanger yourself in other ways. That's why your second step should be making sure that any merchant you're looking at can customize their lenses to exactly your prescription. It also makes sense to look at the process they take to ensure this fact.
For instance, a simple form requiring you to type in your entire prescription leaves room for errors. But an option to scan or send a picture, or complete a pre-filled in form, ensures accuracy. The easier it is for you to communicate your current prescription, the better.
3) How Big is Their Selection?
Beyond the technical lens options, it also makes sense to take a quick look at the selection of styles themselves. Function may matter most, but that doesn't mean style is completely unimportant. Instead, take a close look at the inventory and make sure that the styles available match your needs.
You might prefer aviator glasses, or sports glasses. Safety glasses or regular reading glasses. Regardless of your needs and preferences, an online merchant should be able to offer all options. MyEyewear2go offers the largest selection of glass lens types online, and we also make sure that we offer enough frame styles to match so you can be sure to find exactly what you're looking for regardless of your exact preference.
4) What About Additional Coatings?
The style of the lens itself is only the beginning. In addition, you should also make sure that the merchant you're looking to buy from offers the coatings you need to maximize the potential of your eyewear.
Depending on your needs, the options here can vary widely. For instance, scratch-resistant coating makes a lot of sense for outdoor activities. On the other hand, anti-reflective coating might be more effective if you are driving or performing activities during night time. UV coatings protect your eyes from harmful rays on sunny days.
These are just a few of the many options available. The right merchant should not just offer all of them, but also provide you with explanations on which option makes the most sense for you. Be sure to do your research on this end to get the best lens possible.
5) What Prices Can I Expect?
Naturally, price also matters. Put simply, you have to make sure that the price you pay is actually worth the pair of glasses you get in the end. Even a merchant that fulfills all of the above points will not be a good fit if the lenses they try to sell you are expensive and outside of your budget.
Finding a good mix between quality and value is difficult, but far from impossible. We pride ourselves in our love prices, but do not sacrifice quality in the process. It also makes sense to make sure that you won't have to pay any hidden fees. The more clear-cut the pricing, the better off you will be.
6) What do Others Say About This Merchant?
Never underestimate the power of a good user review. The merchants you're looking at can technically say anything they want about their products, lenses, and service. In fact, they should. If an online store doesn't believe in what they're selling, how are they supposed to convince customers of its value?
Still, it makes sense to get third-party confirmation. Ideally, you should hear from as many people as possible about whether or not they liked the shopping experience and actual prescription lenses from each merchant you're considering.

With online shops, that can seem impossible, but is actually quite easy. Look for the user reviews published online to make sure you understand what others who have been in the same situation as you think about their experience.
7) Can I Get Any Discounts?
After reading the above few points, it should have become clear that price can never be your only indicator in finding a space to buy your glass prescription lenses. Function and style matter at least as much. But that doesn't mean you shouldn't care about price at all, especially when it comes to potential discounts.
These discounts can make an otherwise difficult-to-afford piece well worth it. For example, Myeyewear2go offers a 10% discount for all first-time buyers. Simply enter your email address, and you're ready to go. Discounts like this can be an important consideration and decision factor especially if you've never purchased prescription glasses online before.
8) What if My Prescription Changes?
Most people's prescriptions change over time. Naturally, they tend to get worse. That means a pair of lenses you're buying now will be valuable in the near future, but not forever. As you try to find the perfect online glass prescription lenses, it doesn't hurt to consider the long term as well.
In other words, what happens when your prescription changes? How easy is it to order a new lens, and perhaps even insert that new lens into an existing frame? Some merchants (like us) offer that exact service to customers. We also save all of your important information, so that each time you shop with us, the process gets easier. That way, you can streamline the experience of ordering lenses each time that prescription changes.
9) What if Something is Wrong?
Even the most high-quality online vendors can get an order wrong every now and then. Naturally, you should find an online store where that potential is minimal. At the same time, it doesn't hurt to inform yourself about potential options should something go wrong, before you decide to make a purchase.
Ideally, the store will offer returns with no questions asked. Especially a wrong prescription can be difficult to prove, but is essential to replace. Also make sure that you know any warranty information before the purchase. Simply put, the more you know about even unlikely scenarios, the better you will be prepared in the event that these scenarios actually occur.
10) How Quickly Can I Get My New Lenses?
Of course, this question matters too. Once you order prescription glasses online, how long do you actually have to wait for them? Stores like Amazon have increased our expectations of what it means to have 'fast shipping' online. With glasses, it can never be that fast, because your unique lens has to be produced first. Still, you should know what to expect.
At Myeyewear2go, most of our orders ship within 7 to 10 business day. Then, depending on your location, it takes between 1 and 5 business days to get to you. Especially compared to some other options, that's exceptionally fast. But ultimately, you have to decide whether that time frame works with you and your expectations.
In short, finding a place to buy prescription glass lenses online requires at least some strategy. Because you cannot just walk into a store and find your best pair, you need to do your research. But when you do, you can take advantage of great selections and better prices. To learn more about our lenses and what frames might work well with them, contact us.