FT-28 Lined Bifocal Lenses with Transitions
What is an ft28?  FT-28 is a bifocal lens with two points of focus – usually one for distance and one for near vision. Bifocal portion of lens is in the shape of a half moon and is 28mm wide. Transitions means that when the lens is exposed to UV light, such as the sun, it gets dark, then when the UV light is taken away, the lens turns back to light.
Check out these Nike 7071/1 Eyeglasses that come with a FT-28 and are available in a Transition Gray or Brown.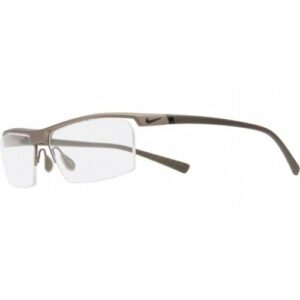 This frame comes in the following colors: Anthracite, Dark Metallic Grey, Gloss Black, Matte Dark Grey and Matte Platinum.  The Nike 7071/1 Eyeglasses is a very stylish frame and will look just as great as a sunglass frame.
Stay fabulous!
Jessica xo