Do You Have The Right Prescription For Your Safety Glasses?
One of the most frustrating things to people who wear glasses is wondering if they have been given the wrong prescription. If you are constantly worrying about your prescription, you will not be able to focus on your work because everything will be blurry or fuzzy.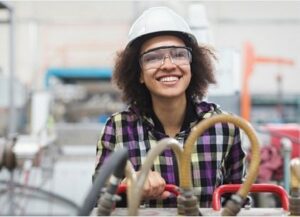 You do not have to go through your day feeling frustrated or annoyed with your glasses. Most people who wear glasses may have one pair or two pairs they switch out during the day. You do not have to risk causing more damage to your eyes by wearing glasses that may not be the right prescription.
If you have to wear safety glasses for your job, you most certainly cannot afford to wear glasses that cause you problems during the day. You may have tried to give yourself some time to adjust to the new prescription, but a couple of weeks have already passed. You are still not adjusted to the glasses and you do not want to wait any longer.
It is not uncommon for mistakes to be made during eye exams. Any type of mistakes can happen, especially when it comes to misreading handwriting. If something is omitted when entering information in the system, the result could be a patient getting a pair of prescription safety glasses that make their eyes blurry.
Sometimes patients do not perform well on their eye exam for various reasons. Sometimes they are tired or they cannot focus properly; this can also cause mistakes in the prescription.
You should be on the lookout for various symptoms if you think your prescription may be wrong. Is everything blurry when you place your glasses on your face? Are you unable to properly focus on your work? Do your eyeglasses cause you to become nauseous throughout the day? If you have tried to give yourself enough time to adjust to the prescription but you still have problems, you should definitely be concerned.
You know your eyes better than anyone else. You know how your eyes should react if you have been stressed or worried about something. It may be difficult for you to explain your feelings and symptoms to your eye doctor, but your eye doctor needs to know that you are uncomfortable with your glasses.
Many people are taking different steps to ordering prescription glasses. They are no longer going to an eye doctor to get the right prescription. Many people are ordering their glasses online. When you make an appointment with your eye doctor and get your prescription, you will be able to order your glasses online.
You will not have to worry about someone entering the information correctly or omitting something important. You will be able to enter the information yourself. There are many benefits of ordering your prescription glasses online, such as finding great online deals, coupons, and using promotional deals.
You should always make sure your eyeglasses prescription is correct. You do not have to accept that maybe those glasses are not just a good fit for you. You need the correct prescription so your vision can be improved. If you are going to use one pair of safety glasses, you should make sure those glasses are perfect.
Wearing safety glasses means you work in an environment with hazards, chemicals, etc. You do not want to take any chances by thinking you will eventually get adjusted to those glasses. If you feel your prescription is wrong, you should make sure the eye doctor knows that you are having problems.
Prescription safety glasses are a big investment and you want to make sure you are getting what you are paying for. Do not take chances when it comes to your glasses and your prescription. Contact us today for more information.