The Biggest Prescription Eyeglass Trends Going Into 2018
As we get closer to 2018, it makes sense to start paying attention to the newest trends in prescription eyeglasses. Following these trends will make sure that you look amazing, while still allowing you to see clearly.Always remember: no matter what your personal taste is, you'll be able to find a pair of glasses to love. That's especially the case because the newest trends coming our way in 2018, listed below, cover a wide range of preferences and styles.
Vintage Metal Frames
Moving into 2018, we're beginning to see a move away from the large, bulky plastic frames that have been so popular in previous years. Instead,  thinner metals frames are becoming more fashionable.
Make no mistake: these new frames still come in a variety of great shapes, including round and even aviator. So if you like eyeglasses with a bigger frame, you don't need to worry about not finding a pair now that we're moving away from bulky plastic frames.
But make no mistake: metal is in. Going back to more classic, vintage styles of glasses, will be perfect for a variety of similar fashion trends. The delicate and subtle nature of these metal frames are understated enough to keep your professional look, but advantageous enough to enhance your social appearance.
The Retro-Futuristic Trend
If you're familiar with fashion trends in general, you know that they typically follow one of two patterns: they're retro, harkening back to a different time period, or futuristic and sleek. In the coming year, we'll see the convergence of both directions.
That's right: it's time to go back to the future. Remember watching the classic 80s movie when it first came out, and being amazed at the sleek looks of the protagonists? Re-watching it now won't get nearly the same feelings. Instead, it feels like you're brought back to a simpler time of envisioning what the future might hold.
That's exactly what the retro-futuristic trend is all about. It's especially prevalent in sunglasses, which showcase the types of styles that people in the 1980s would have thought to be trendy and futuristic. Now, it's equally retro and forward facing.
Neutrals Are In
Both of the above trends include bold eyeglasses that are fashion-forward as much as they make a statement. But don't worry: if you aren't the kind of person who enjoys bold glasses, you still have options of 2018 trends that will make for a perfect fit.
For instance, take a closer look at neutral styles. They can actually feature a variety of styles, but have one thing in common: they are understated enough to blend into your look, while still making a subtle fashion statement.
In 2018, you will see a lot more of these styles of glasses. Neutral can include clear or white frames, along with a light construction that foregoes bulky for more sleek and thinner plastic. With these prescription eyeglasses, you can do your fashion and makeup do the talking.
Custom Shapes
Typically, prescription eyeglasses come in very distinct shapes. Round, oval, or square, your options will be limited as you choose from a set of frames that fits the lenses you need to see clearly.
It's not a given, but we might begin to see a change of that trend going into next year. Custom frame shapes are an undeniable fashion statement, allowing you to design a style that turns your eyewear into a truly unique fashion statement.
To make it a reality, of course, you have to make sure that you get the right lenses. Talk to your eye doctor about their awareness of this trend, and whether the lenses they can order you match its needs. If they do, watch out: hearts, squares, and triangles are just the beginning of what the future in eyewear may hold.
What the Future Holds for Prescription Eyewear in 2018 and Beyond
There is no singular eyewear trend in 2018. Instead, an increasing number of frame manufacturers are taking their products into directions we have not yet seen. From Flatt Matte to Vintage Metal,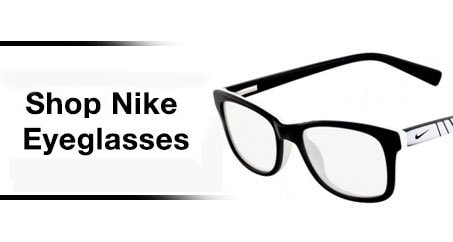 you will be able to find a style that matches your preferences and perfectly adds to your outfit.
As a result, the key to finding the perfect eyewear for your needs in 2018 and beyond will be monitoring the various trends in the industry. Once you better understand what options you have, and which styles will be popular in the coming year, you can make a more informed decision about your next pair of eyeglasses.
Finally, an important point: you have to make sure that the frames you love actually match the prescription you can get. Whether you're looking for prescription sunglasses or regular prescription eyewear, you can browse our website to see the various styles available for you.
Prescription eyeglasses should not be functional. It makes sense to monitor the various trends, and make sure that the next pair of glasses you get allows you to both see and make a fashion statement. For more information about our wide range of options, and which pair may be perfect for your wants and needs, contact us.
Modern Eyeglasses for Men
The variety goes up when looking for a more modern look. The good news is if you're still looking for a cross between retro and modern, many brands often accommodate this.
Nike is always at the top when it comes to modern eyewear. We sell all the hottest eyeglasses from them, including their latest technological advancements.
The Nike 7237is a good example of how sleek their modern eyewear is with stacked acetate temples with pop color accents in sneaker tread pattern. These have added grip capability as well to avoid being dropped.
While Nike typically leads the pack in modern eyeglasses for men, don't give up on other strong brands. Carrera glasses have become hot sellers lately.
Carrera glasses are a good buy since they sometimes run a little cheaper than Nike. In the Carrera glasses, you'll find metal and plastic rectangular frames that look chic for a successfully modern look. Plus, they come in a lot of customized colors.
A slightly more affordable brand called Lacoste is another hot seller in modern eyewear. As you can see with their classic plastic frames, they're a cross between hipster and modern.
Nerd Glasses for Men
It may sound facetious that nerd glasses fall under a real category in men's eyewear. It's true this style has come back in recent years. Maybe it's the second (or third) wave of revenge of the nerds four decades later.
Whatever it was leading to the resurgence, the nerd/geeky look in men's eyewear has become more ubiquitous. When you want to look more intellectual in your professional work place, these are good choices.
Our inventory of nerd glasses for men is a little smaller, but nonetheless worth checking out. The two brands we carry are some of the highest quality nerd glasses you'll find in the marketplace.
It starts with Geek Logic, a great eyewear brand catering to nerd eyewear aficionados. In the Geek Logic model, you'll find a retro-style frame that's made of durable acetate and comes in two classic colors. We can customize this further with more colors, lens types, coatings, and accessories.
Our other hot-selling brand is Geek Rad09 . Frames on these are also made of acetate and come in colors Tortoise, Black, Brown, Blue, Crystal, Lime,  Grey, Black/Blue, Black/Green, and Black Matte.
Both of these have enough comfort where you can wear them all day in your work setting. You'll still make a bold statement, even if you're not officially a nerd.
Retro Eyeglasses for Men
Hipster glasses above might bring a retro look, yet you'll find many other eyewear brands and styles bringing retro back.
Overall, the retro look in eyewear has truly taken off in the last several years. A lot of variations are out there. Nevertheless, one thing many eyewear brands do is create a subtle hybrid of the old with the new.
Some of the brand names mentioned above hone in on the retro eyewear market for men. Nike has even delved into the retro field, which includes their 7034 frame. This offers vintage inspired styling with some of the durable features Nike's known to bring. It includes authentic pin hinge construction, a custom 5-barrel hinge, and hand-sculpted temples. Cost is less than you might think with this quality design.
For a cross between retro and hipster, try the Affordable Designs Butch. Made with sturdy construction, it's one of the most affordable retro glasses we have available. They look straight out of the 1950s, giving you a unique look if you want a vintage aesthetic in your workplace.
If you want a retro look from more recent decades, take a look at Geek Hipster. They offer a 1980s-inspired frame with oversized and rounded acetate frames. It goes to show the 1980s have become the new 1950s lately in bringing back men's eyewear styles from the past.
Sporty Eyeglasses for Men
Once again, Nike dominates if you're looking for the hottest sporty styles in men's eyewear. There isn't a doubt they perpetually rule the roost when it comes to eyeglasses designed for sports. In fact, all of our bestsellers in sporty styles are from Nike.
Our top seller in this category is Nike's 4281 model. Concealed flexon memory metal bridge for increased durability and consistent fit. Injected rubber temple sleeves with pop color accents. Core wire temples for adjustability and custom fit. Openings in the temple arms prevent fogging and moisture accumulation. With Nike's sporty eyewear, you can get single vision, bifocals, or progressive bifocals.