Are Geek Glasses Right For My Face?
"Geek Glasses" have been popular for a great many years and the trend is showing no signs of abating.
Do I Have the Right Face for Geek Glasses?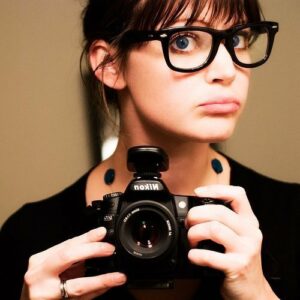 Geek frames are now available in many different shapes, styles, and colors, and seem to cater to a growing market of eyewear consumers. But is the blockier, heavier frame style of geek glasses right for you?
The answer depends on shape. Two shapes, actually: the shape of the frames, and the shape of your face. Oversized frames with large lenses, by general rule of thumb, are compatible with the largest variety of face shapes. They seem to work equally well with square, oval, and round faces. Smaller geek glasses look better on smaller, oval faces. Let's examine the various types of popular geek styles and the faces they best fit.
Round or Circular Glasses – Popularized by cultural icons as varied as John Lennon and Harry Potter, round glasses exude a classic, smart vibe. They work best with oval, square, or diamond-shaped faces.
Gazelle Glasses – As oversized as they come, these rectangular frames are purposefully exaggerated to make a bold fashion statement, and used almost exclusively by men. They work best with round, diamond, oval, or oblong-shaped faces.
Cat Eye Glasses – An iconic design from the Forties and Fifties that imparts a feline aspect to the female eye, producing the same effect many women replicate with makeup. They work best on oval, round, and diamond-shaped faces.
Rectangle Glasses – Available in both small and large formats, rectangle glasses impart a smart, sleek, modern style. They work best on square, oblong, or oval-shaped faces.
Browline Glasses – With a heavy browline and lighter, airier lenses below, you can set back the clock to any time from the Forties to now. They're primarily worn by men but in smaller formats can retain a feminine look. They work best on round, oval, or diamond-shaped faces.
Wayfarer Glasses – As classic and iconic as they come, "Buddy Holly" glasses came into style in the Fifties and never fell out of fashion. What's even better is that they work equally well for men and women. They work best with diamond, oval, and square faces.
These suggestions, naturally, are intended only as a general guide. Every face is distinctive and yours could easily buck the trend; you may indeed be able to carry any style at all. It's recommended that you experiment with several forms of geek glasses and narrow down your individual choice by trial and error.