6 Affordable Halloween Costumes for Glasses Wearers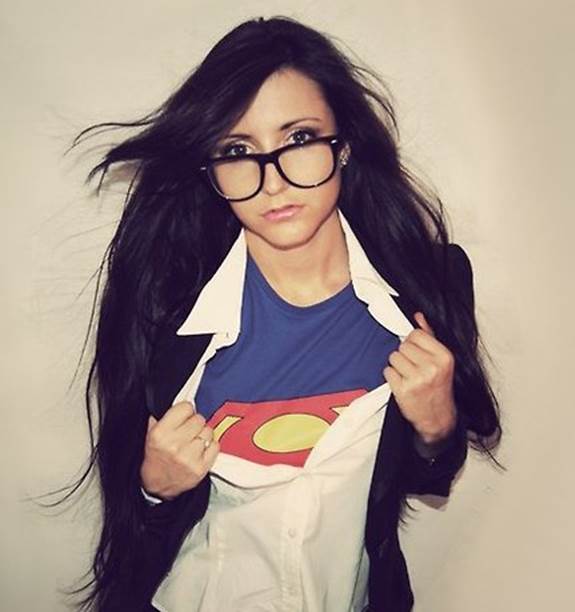 Halloween is the best holiday ever. You get to dress up as your favorite characters or things and people give you candy. How can that get any better?! But how on Earth do you choose what to go as? This is a problem that plagues me every year and it is especially difficult if you wear glasses.
Awesome Halloween Costumes for People Who Wear Glasses
It seems a pretty common idea that if you wear glasses then you can't go as a character that doesn't wear them or that it makes the costume look weird. Well I'm here to tell you that is a lie! You can go as anything you'd like and rock the hell out of it. You want to be Sherriff Rick Grimes with glasses, go for it! Katniss with glasses, even better!
This list, however, is going to be costumes that incorporate you glasses into them and won't break the budget. Don't forget, any of the costumes I'm mentioning can be gender swapped and are great for kids and adults, so don't be afraid to try out a costume even if you don't look like the character.
1. Holly Golightly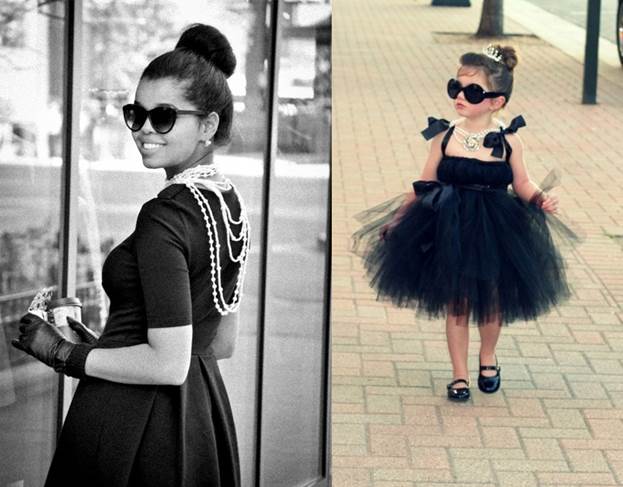 Every woman has a little black dress, so this one should be a piece of cake. Put on your favorite dress, put your hair up, add some fake pearls and oversized sunglasses and you're done! This one's so simple that you could do this look everyday with no effort and when kids ditch the boring princess costume for Holly, the results are super adorable.
2. Carl Frederickson from Up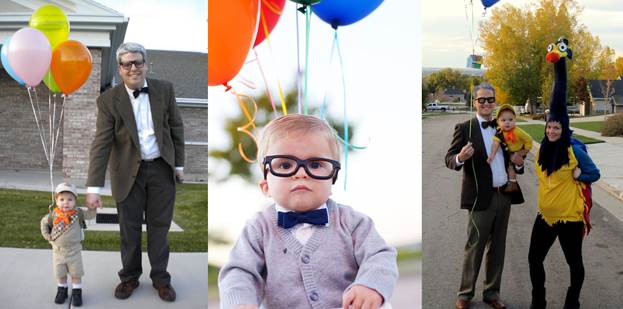 The movie Up has great possibilities as a family or group costume. You can go as any combination of Carl, Ellie, Russell, Kevin the bird, Dug the dog or the house. Yes, the house. Go nuts!
3. Harry Potter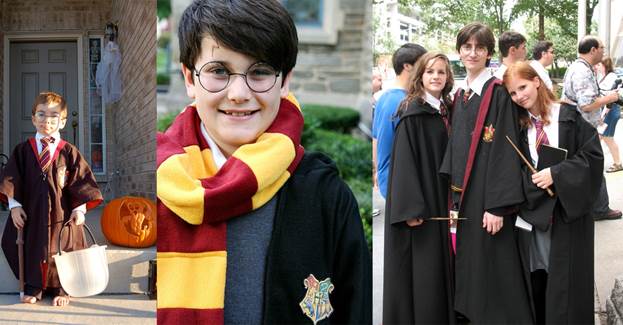 As a grown adult who owns a Harry Potter costume that I made by hand and wore to the opening night of all the movies, this one is my favorite. It's also pretty easy to do. It's unisex since girls don't have to wear skirts. Instead you can wear slacks, which most of us have, and a grey sweater. The tie can be made or purchased online and so can the patches for your house, which can be attached to any cape. You can use your own glasses or get prescription Harry Potter glasses.
4. Clark Kent/Superman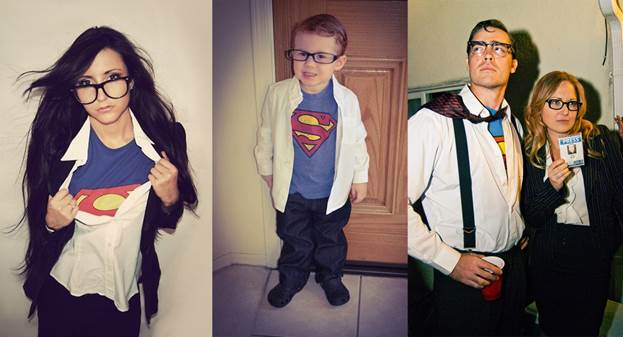 This is the classic poor man's Halloween costume. You can make this costume with clothing you have or borrow and be immediately recognizable. Great for kids and adults of all ages, this one is classic and fun!
5. Vegas Elvis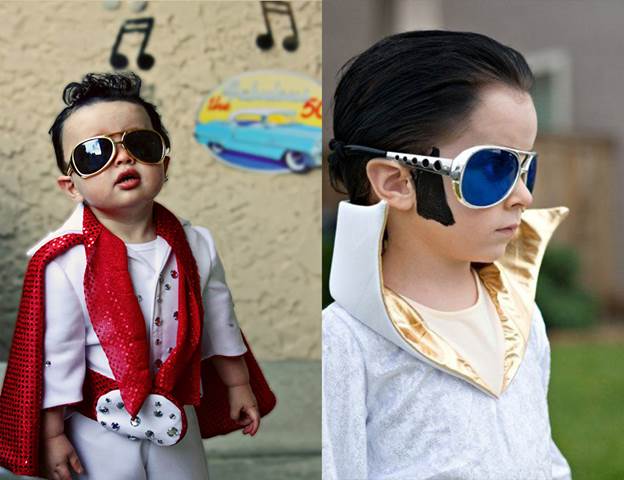 I saw the picture of baby Elvis on Pinterest and I couldn't resist this one! This costume can be adorable for children and funny for adults, the best of both worlds!
Honorable Mention
6. Hipster-ize Anything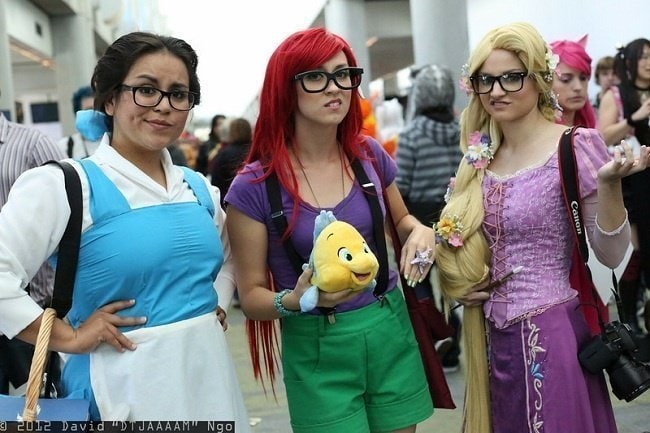 Do you have an old costume you want to reuse in a fun way or don't want to put a lot of effort into a costume and use things you already have, well then I suggest to hipster it up! You can do this with almost anything, so dig out your old costumes and get started!
I have more ideas on our Pinterest board of Halloween costumes. What are your favorite past costumes and what are you going as this year?