The Best Color Of Eyeglass Frames For Salt And Pepper Hair
As your hair color begins to change to a distinguished salt and pepper color you may find that your current eyeglass frame color no longer works for you. While your frame shape won't change beige, brown, silver, clear and even tortoiseshell frames will dull and age you. Here are the best color of eyeglass frames for salt and pepper hair to choose instead
Frame Materials
Before we dive into the frame colors that will work, let's first discuss what frame materials will no longer work as well for you. While you may have rocked a metal or wireframe for years, it's time to transition to plastic, wooden, or almost any non-metal and thicker frame. Although wireless or semi-wireless has always looked good on you, you need a full-frame. Last but not least, the front of your frame should be one solid color. The is to think of your eyewear not just for function, but as a fashion accessory that helps to refine your personal style.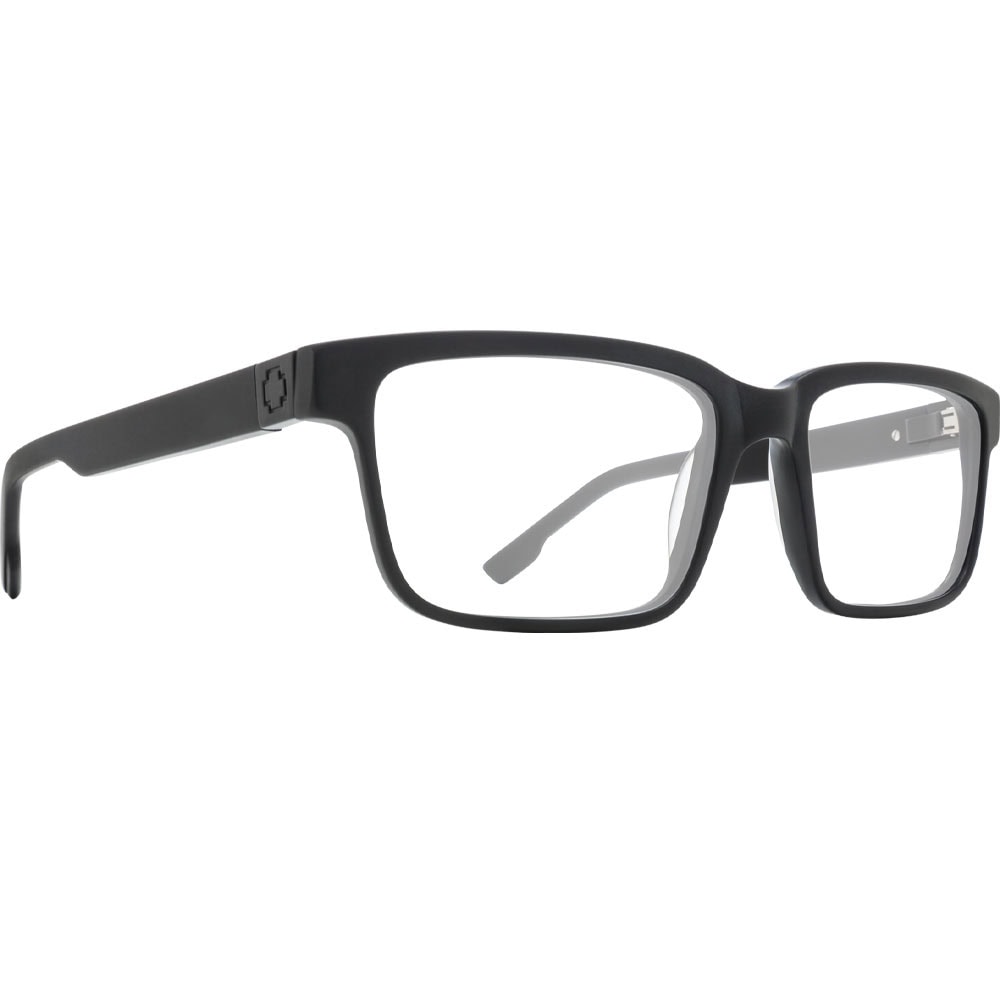 Black Frames Will Pop
Black frames will genuinely frame your face and will pop in contrast with your salt and pepper hair. You'll still be able to wear your black frames as your hair goes completely grey or white. And if you eventually decide to color your hair black will look good with any color you chose. In addition to going black opt for a frame that is medium to chunky. We like this black frame from Spy Rafe but your options are endless.
Rock Red Like Never Before
Black, white and red are a color combination that will never go out of style, so if your original hair color was black—red eyeglass frames will look stunning on you. Any shade of red or burgundy color will do. The frames can be matte or opaque as long as the color saturation is bright enough that it is easily able to distinguish that the hue is in the red color family. We like these red Geek Cat 02 Glasses as they are semi-translucent but clearly red.
Mid To Dark Hues Of Blue
Shades of baby blue will be too delicate with your salt and pepper or grey hair but a mid to dark blue will work—depending on your skin tone maybe even a vibrant turquoise. While you need the front rims to be the colors mentioned in this article, the temple bars can be a different color. You can even opt for a frame with a patterned or contrasting inner frame color. The Kate Spade Joyann blue eyeglass frames for salt and pepper hair are perfect for you and the black and white inner frame pattern adds personality and style.
Hint Of Green
Grass green will work but maybe a bit too bold or artsy for some, which is why we like these matte seaweed frames from Spy Rico. At first glance, they might look black, but they lean more in the direction of dark green. This unisex eyeglass is perfect for every occasion. Even if they aren't your daily option you can rock them on days or special occasions that you want to look polished, formal, or professional. If not this hint of green go for a full-on black frame.
Polished In Purple
Purple is not for everyone but will pop in contrast with your salt and pepper locks. Tone down your color choice with a translucent purple like these eyeglasses from Affordable Designs Lucy. These are a fun discount pair of eyewear perfect for ladies who love to have multiple eyeglass styles and colors to choose from. They might not be your daily go-to but are fun when you want to mix things up a bit.
Can You Rock A Colored Lens With Salt And Pepper Hair?
With all this talk of colored frames, you might be wondering if you can still rock a colored sunglass lens with your salt and pepper hair? To look sleek and polished stick to sunglass lenses that are in the traditional color family—shades of black, grey, brown, and amber. Avoid two-toned and vibrant colored sunglass lenses. All the eyeglass frame color trends above will work but with your sunglasses, you can get away with a darker brown, tortoiseshell, or even a clear frame. Especially if you will be rocking an intentionally oversized pair. Continue to avoid white and light grey frames. These Kate Spade Kiya/S sunglasses come in a variety of lens and frame colors that will work for you.
Here's to looking your best at every age!