A Comprehensive Guide to Finding the Most Durable Eyeglass Frame
Shopping for eyeglass frames can be a tricky challenge, especially if you are shopping online and cannot feel the product for yourself. This is why, it is essential to be thorough in performing one's research, weighing one's options and debating the pros and cons of each offering.
We've put together a list of all the leading eyewear brands so you can examine the durability and quality control of each brand based on the honest reviews listed below. It will help you make a wise buying decision that you can feel proud of.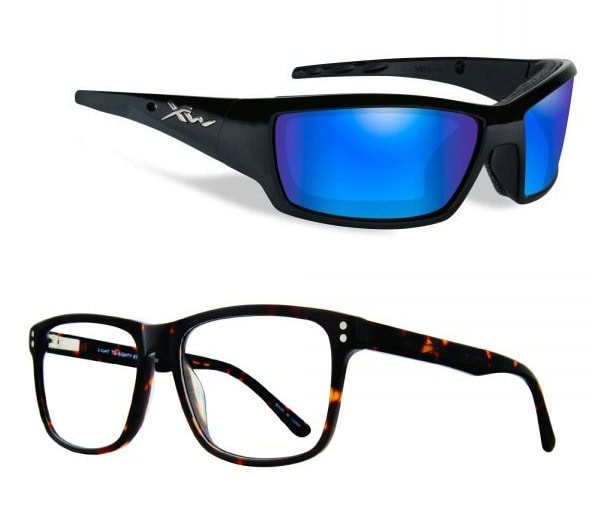 Here, take a look:
When it comes to investing in a high quality and durable product, Nike is always the safest choice, and all those who have worn Nike prescription glasses or any eyeglass frame has always spoken highly of its durability. Indeed, Nike eyeglass frame is a wise investment, and this iconic brand never fails to funnel the market with trendy, sleek and stylish design.
We are huge fans of how Nike blends its signature sleekness and athletic energy with highly functional frames, crafted with durable materials, anti-reflective coating and other impressive features in an affordable bargain. Nike presents an incredibly impressive lineup of attractive eyeglass frames that provide practicality, versatility and functional utility with an exciting fashionable edge.
With Nike, it will certainly be a long-term and durable investment, and you get to choose your pick from a wide plethora of designs, including matte black frame, squared frames, sporty athleisure designs and much more. Come, browse through our collection to see what they have to offer!
Carrera is one of the oldest eyewear brands that has dominated the history of fashion ever since its inception back in 1956, and if you considering investing in Carrera's eyeglass frames, allow me to inform you that it will be an investment of a lifetime. You see, this luxury Italian eyewear brand is a true pioneer that stands unparalleled in the industry in terms of quality, durability, variety and charm.
Every season, Carrera floods the market with a wide range of refreshing new products in various different lines, ranging from sporty active wear to sleek signature pieces and much more. Customers adore how this iconic Italian eyewear brand pays close attention to its quality and durability, making it one of the most distinctive brands that provide contemporary offerings with a unique design statement.
From children and teenagers, to men, women and the elderly, every single family member can enjoy the superior quality and durability offered by Eight to Eighty. An iconic and distinctive eyewear brand, Eight to Eight stands behind its product with a 100% guarantee of authenticity, and a one year manufacturer warranty against defects.
The brainchild of Barry Slovinsky, an experienced industry executive passionate about eyeglass frames, Eight to Eighty has introduced a wide range of luxury design and athleisure collection that have garnered immense popularity. Their collections like the Serafina and Maxx have won over customers with energetic and trendy designs, and long-lasting durability that speaks for itself.
One of the trendiest eyewear brands on social media and the celebrity circuit, influencers are raving about the distinctive style and diversity funneled into this industry by this youthful new brand. Geek Eyewear is a celebration of the Geek Culture that has quickly emerged as the new Chic amongst super models, social media influencers and even celebrities have started sporting their eclectic and sporty eyewear frames.
Geek Eyewear is inspired by pop-culture, which includes music, art, fashion, sports, entertainment and much more, allowing it to provide teenagers, men and women with a plethora of designs. With over 40 different iconic styles of eyeglass frames, Geek Eyewear is a great choice for those seek an adventurous flair of variety.
However, those who see high quality and greater durability at an affordable price might find Geek Eyewear to be a slightly disappointing investment as some customers have complained of breakage, crookedness, and loose sides that needed to be mended. Moreover, their plastic frames are not sufficiently durable.
For those who seek premium, top-notch quality that will literally last a lifetime and delight you with its distinctive charm, a Lacoste eyeglass frame is hands down your best choice. Lacoste is one of the pioneer eyewear brands that is celebrated for crafting the most exquisite, highest quality and durable designs that can withstand the challenges of any kind of lifestyle or activity, be it athletic, casual, formal or drama-inclined.
Lacoste eyeglass frames are marked with an effortless charm and dashing fluidity, which is translated in statement that is precise and well-defined. The brand of Lacoste is synonymous with superior quality elegance and old-school charm that has an iconic, timeless appeal.
If you are a thrill seeker and hardcore adventurer at heart, you are probably looking for eyeglass frames that can withstand the pressures and hazards of your highly intensive athletic regime and lifestyle. Smith Sunglasses is the leading choice amongst athletes, mountaineers and other thrill seekers who chose durability without compromising on distinctiveness and charm.
Smith Sunglasses is a high-tech brand, introduced in Idaho fifty years ago, by hardcore thrill seekers who had identified the need for durable and superior quality high-tech eyeglass frames. The manufactured the most iconic snow goggles with the first sealed thermal lens, a humble beginning to a remarkable journey of innovation and creativity.
With a plethora of eyewear frames and offerings, you are bound to find your perfect match at an affordable price.
The brainchild of an insanely creative team of athletes and artists who aimed to create an exceptional and super-functional line of optical products for athletes and all those who adore outdoor sports, Spy Optics has built a powerful and bold image across the industry.
Those who seek durability and functional utility while indulging in highly intensive outdoor sports, such as football, cycling, or basketball amongst others, will find this to be an investment that is worth every single penny. Spy Optics design superior quality products that are inspired by the trends in the outdoor sports community, and well suited to the lifestyles of athletes.
They have a splendid variety of eyeglass frames, bodies, color palettes and much more, and the prices are delightfully affordable.
ArtCraft Eyewear
One of the finest American eyewear brands, since its inception in 1918, ArtCraft has been a pioneer and oldest industry leader in manufacturing the finest quality eyeglass frames. Over the decades, this dynamic brand has evolved and grown in more ways than one, and today, it has withstood the evolution of a century to present a timeless collection of charming, functional and durable frames.
ArtCraft is a luxury brand that is dedicated to quality, and from full frame constructions to metal combinations, aluminum frames, the trendy 90s inspired RX safety frames, and much more, their products are iconic and remembered for their undeniable quality. This brand has risen to fame simply because of its strict quality control and superior durability, and it was one of the chosen frame suppliers to the US Army from the WWI and WIII to the Korean and Vietnam wars including recent conflicts.