Prescription sunglasses for Mountain Bikers: Is there such a thing?
Whether you're new to mountain biking or a seasoned professional, you're going to need your fair share of protective gear before you hop on your wheels. With that in mind, then, we've come up with this list of the top protective gear for mountain bikers, including prescription sunglasses.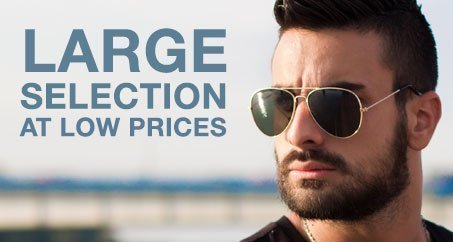 Pearl Izumi ELITE MTB Gloves: Good long-fingered gloves that consistently get high marks from happy consumers. Many customers find these gloves to have the perfect fit, made from the perfect material, and are very comfortable.
FiveTen Freerider Sneakers: yes, it's absolutely essential that you get sneakers that are specifically designed for mountain biking. These Freeriders by FiveTen have the best shock absorption capabilities in the world of sneakers, and many riders are pleased that they stick so well.
Osprey Raptor Hydration Pack: Osprey, as a brand, is notorious in the riding world for all of their innovations, and the Raptor hydration pack is no different. While not exactly "trendy" in its design, its flawless stitching and materials belie its ability to hold 2 liters of water and plenty of gear.
Morr ARRISTOTLE Z65 sunglasses: Inspired by the tutor of Alexander the Great, these "smart" glasses are nearly-shatterproof yet trendy, and made from a high grade polycarbonate. And yes, they are available in prescription format! Just because your vision is compromised, doesn't mean that the rest of your mountain biking experience has to be!
We pride ourselves in providing a wide variety of sunglasses, eyeglasses, and other sundry eyewear needs. For more information about us and our services, please visit our website www.rx-safety.com.