Hot and Cool Specs for 2016–New Eyeglass Style Releases in the Below Brands
Fashion Week isn't all about just the fabulous clothes and shoes anymore–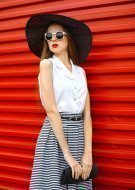 eyewear designers show their new designs in the runway shows–bringing the nerd look to the summit of style. For 2016, new eyeglass style releases in the below brands are available now at your eyewear retailer.
Nike's Flexon line of prescription active specs reminds you of speed skater's goggles–they're sleek and aerodynamic, and feature the latest in lightweight materials, but these new specs come in lots of bright colors and frame options for maximum style. The KD Collection is a little more fashion forward and is the Nike nod to geek chic–minimalist, clean frame lines in contemporary color combos. The Lifestyle Collection expands on the geek look, with a wider variety of frame shapes and some wire-rimmed options. The colors in this collection are almost day-glo for a big pop on the inside of the temples.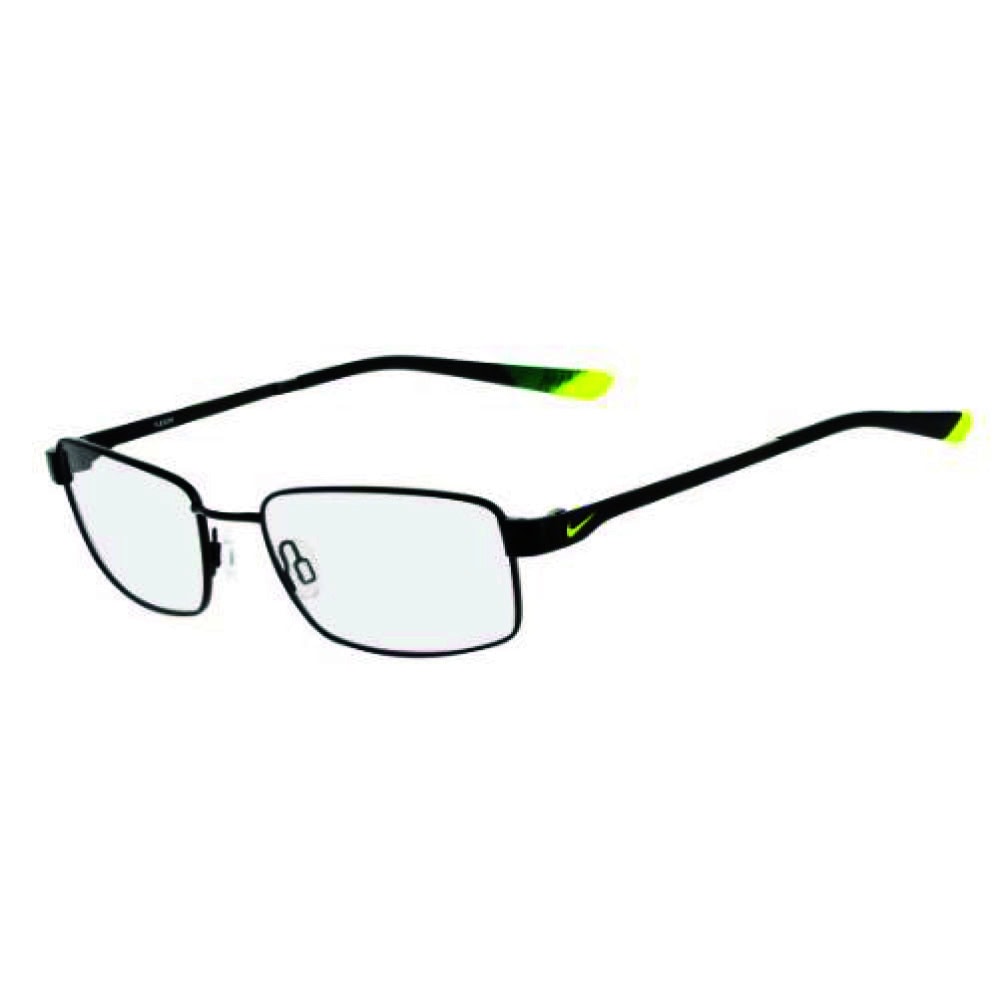 RayBan is the iconic brand for sunglasses–the Aviator and Wayfarer transcend the brand and are part of the lexicon as the definition of those frames. The Aviator debuted in 1937 and really hasn't changed; the latest iteration for 2016 is in the Havana Collection, which features state of the art technology, the classic gold Arista profile, and G15 green crystal or gray gradient lenses. Wayfarer was introduced in 1952 with a thick black plastic frame and has probably had the most modifications in colors and frame tweaking, for 2016 the temple pieces have op-art designs and have evolved from plastic to acetate frames.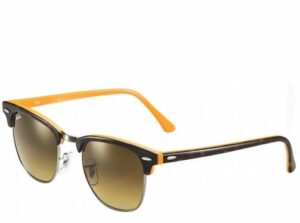 The Clubmaster (Jack Nicholson, Robert Pattinson, Beyonce) upgraded to acetate, and the new frames come in 'Fleck'–tortoiseshell swirls in contemporary colors. The Round frame (John Lennon), has a new color palette for 2016 too, with the Fleck style for the acetate frames and innumerable color combos on the metal.
You know if it's Gucci it's haute fashion and they didn't disappoint for their 2016 collections. They keep the Geek-chic vibe moving down the runway and out into the clubs with a retro collection that reminds you why Gucci is the undisputed king of any style–nobody else does the Cat-Eye quite like them–or the oversized glamour sunnies that can make you think you're on a Chris Craft on Lake Como. Taking a page from RayBan's playbook, Gucci also has a Havana collection this season–the frames are retro-evocative of the sunny beaches of Cuba and are available in fun, light colors.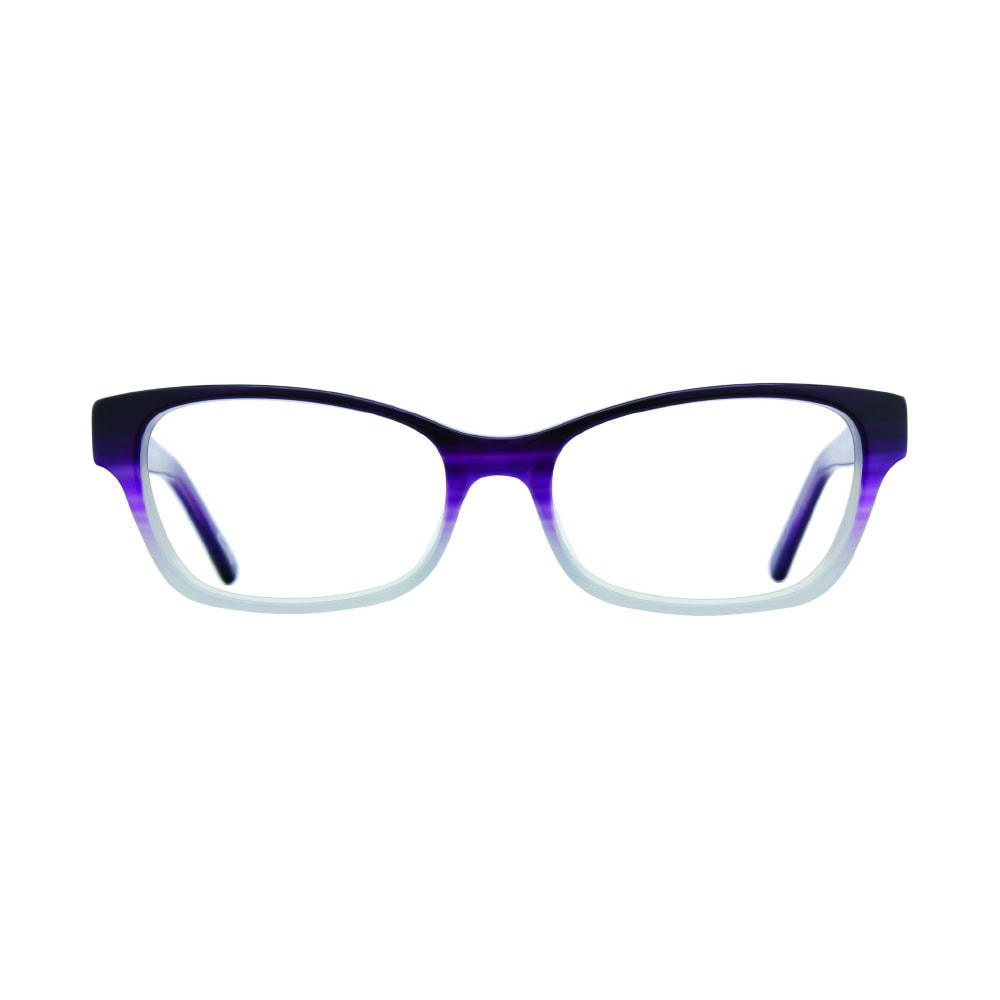 Oakley sport sunglasses–polarized, neon, and sleek–are not for the faint of fashion heart but are oh-so-stylish for the winter sports enthusiast. Their prescription line's very similar to the other geek styles but manage to have a high-tech edge–maybe it's the frame and lens color options; like cobalt and tangerine, that give the Oakleys a hint of hipster danger (if there is such a thing??).
WileyX is following the color trends with their new options. Their essential design remains the same–a heavy composite frame and high-quality lens that's made for heavy-duty use–but they're offering more fashionable street wear models for when you're not kayaking Class V rapids or sitting in a deer stand. They've got a new tortoise frame, polarized emerald lenses, and a gloss white frame in the Saint series. WileyX continues to stand out from the other sport glasses brands for consumers with large heads.
Rx-Safety has all these new trends for 2016, and can accommodate most prescriptions. They have high index lenses to give you many more frame options than the old-fashioned standard lenses, as well as progressives, transitional, and UV coatings choices to customize your specs.
If you're looking for sports-specific eyewear, either prescription or safety or both, Rx-Safety has also scuba goggles, hunting glasses, baseball goggles–they can make glasses for almost any sport, for children and adults. Before you visit the mall retailer for your new glasses, contact us to find a huge variety of the latest trends and fashions in eyewear.