Does Your Boyfriend Have Blue Eyes? Choose the Best Sunglass Lens Color For Him.
You're dating Jake Gyllenhaal.  Or, okay, you're dating his double. Okay, well, maybe he isn't a dead ringer, but he has those eyes! His eyes, in astonishing blue, will capture your attention — and your heart — at unexpected moments. But he squints in direct sunlight, a reminder that the rumor is true: Blue-eyed people are more susceptible to bright light.
In winter months, sunglasses can a vital necessity for blue-eyed people. Light bouncing off snow, or the strobe-like flash of sunlight through the trees while driving can be distracting; even dangerous. So a pair of sunglasses can be the perfect Christmas gift for Jake… Or his doppelganger.
Here are some suggestions for the best sunglass lens color for blue eyes:
Gray:
A fitover pair, ingeniously designed to be worn over aviator or large prescription eyewear frames.
This handsome selection features anti-fog smoked lenses — great for driving, or flying! It offers 100% UV protection.
Green:
Lacoste LA-L732S is a handsome selection with a Matte Oynx frame and green lens.  It is designed to look good on either men or women, so this might be the right choice if you intend to borrow them!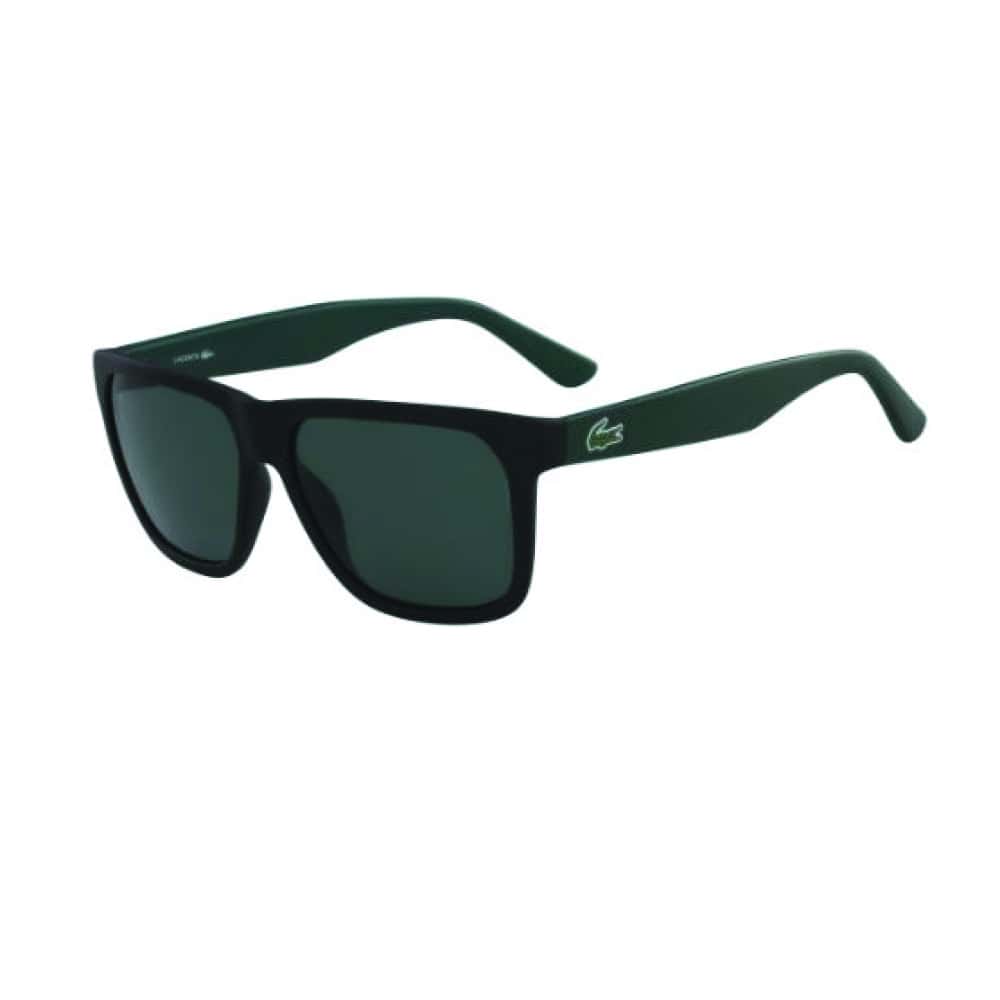 Brown:
Check out the sporty Wiley X P-17. He is sure to appreciate the wraparound frame, with its non-slip rubberized temples and nose piece. It's a good-looking pair of glasses for an active guy.
We offer a host of choices, so feel free to contact us if you have any questions, or need more suggestions while shopping for Blue Eyes. Whatever the occasion, you can't go wrong with a good pair of sunglasses.