Prescription rec specs for basketball
Many eye injuries typically occur while playing sports. But why can't you just wear regular glasses to protect your eyes while playing sports? Simply because they do not offer the proper protection that you need if a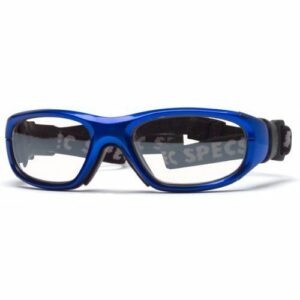 ball goes flying at your face or you get poked in the eye. Check out our website www.rx-safety.com for the Rec Specs Maxx 21 Glasses that offers a durable frame design and padding that if you are hit in the eye area it will lessen the overall impact.
The Rec Specs Maxx 21 Glasses not only come in a variety of colors (Crimson/Black, Bright Blue/Black, Plated Silver, Metallic Light Brown, Shiny Black, and Laser Chrome) but also are…
The first protective sports eyewear to receive the AOA seal of Acceptance!
Meets or exceeds ASTM F803 impact resistance standards for several sports.
Patented (#6,890,073B) eyerim assembly allows for a wide range of prescription lens power.
Unisex shape.
Sizing allows for youth fitting.
Bridge has soft inside padding for comfort and fit.
Comes with semi-rigid case & double slide adjustable strap.
Protecting your eyes is important not only on a daily basis but also while playing sports because remember you only have one set of eyes and they are not worth losing!
Stay fabulous!
Jessica xo